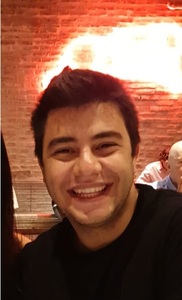 Pedro Torres Debs Brito
Senior Data & CRM Manager
Diageo | Brasil
My Certifications
These are the industry credentials that I've earned.
Other Certificates
MIT Sloan Executive Education Digital Strategies for Transforming your Business
DataCamp Course Completion
Take a look at all the courses I've completed on DataCamp.
My Work Experience
Where I've interned and worked during my career.
Diageo | Aug 2020 - Present
Senior Manager, Data & CRM
Leading Digital Marketing with impact on P&L, securing and managing relationships with both internal and external teams in a matrixed and multi-country set-up. Leads a team of 25 people (2 direct and 23 indirect within agencies). Developing Data & CRM operation, MarTech and AdTech stack. Responsible for new revenue streamline to eCommerce, by increasing 3x CRM participation over all sales.
PricewaterhouseCoopers | Mar 2019 - Aug 2020
Business Intelligence & Analytics Senior Consultant
- Analyze Deals' buy and sell sides in Europe region (Germany, Austria, Belgium, Netherlands and Switzerland). - Team leader of Advanced Analytics & Technology (AAT) mirrored team in Argentina, is responsible for teamwork's quality and to drive the best of each one of team members. - Use of project management skills (Agile) to transform information provided by the client and 3rd party into valuable insights back to the business through advanced analytics methodologies. - Relationship with multiple stakeholders in the PwC's Europe network. - Use of a variety of data munging techniques applied over distinct sources thus generating the correspondent data workflows and interactive visualizations. - General analysis of financial KPIs in Deals context (Enterprise Value over EBITDA, carve-out assessments, Quality of Earnings, etc.). - Lead team towards digital transformation. - Operated different tools like Alteryx, Python, Power BI, Tableau, Jedox and PHP.
Initiative Media | Mar 2018 - Mar 2019
BI Manager Latam
- Lead the transition to a data driven culture granting new capabilities for the team in order to gradually develop their analysis skills (based on statistical thinking). - Responsible for media results, processes automation, dashboard creation in Power BI and people capacitation. - Sponsor for media KPIs, digital media insights and constantly supported decisions about media results improvements. - Managed 9 FTEs over multiple disciplines (Research, BI and IT) answering to Unilever's global, regional and local teams. - Organized information received from 30 countries (with ETL process, data quality and raw database reporting). - Wrangle data from multiple sources (Kantar Ibope, Nielsen, comScore, Millward Brown, Facebook and Google). - Developed several automatizations and systems for information control, one of them specialized in negotiations with media players.
Uninove | Feb 2016 - Apr 2018
University Professor
Teachs and give orientation to the students in projects of the following disciplines: Media (Planning & Analysis), Strategic Planning, Theories of Communication, Methodologies of scientific research and Monographies and Course Conclusion papers/works.
Unilever | Oct 2011 - Feb 2018
Media BI
Coordinate all brand agencies that serve the Unilever Brazil operation in order to minimize process errors. Elaborate, check and analyze all media performance reports (KPIs and other ad-hoc jobs) for Unilever Brazil. Made media deals with key partners for the company. In those years developed: a) Tool to automatically receive raw data from all media agencies; b) Interactive media dashboards to drive the decisions of Media and Sales teams.
My Education
Take a look at my formal education
Master in Social Communication
Faculdade Casper Libero | 2015
Bachelors in Marketing and Advertising
Faculdade Casper Libero | 2012