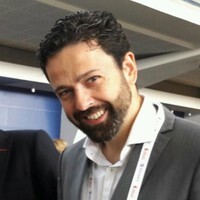 Dara Scientist
IISLAFE
My New Certification
Data Scientist Associate
My New Certification
Data Analyst Associate
My New Course
Introduction to Python
My New Certification
Data Scientist Associate
Data evangelist, spreading the gospel of data-driven decision-making.
My Certifications
These are the industry credentials that I've earned.
DataCamp Course Completion
Take a look at all the courses I've completed on DataCamp.
My Work Experience
Where I've interned and worked during my career.
IIS LA FE - Medical Research Institute Hospital La Fe | Feb 2021 - Present
Data scientist
FINCIVO | Jan 2016 - Feb 2021
Coordinador Unidad Ensayos Clinicos IVO
IVO | Oct 2004 - Feb 2021
Study coordinator / Data Manager
Tasks: • Data collection and entry, resolution of discrepancies, problem solving. • Identification/Notification of Serious Advers Events. • Attending monitoring visits with CRAs, updates of trial documents and investigator files. • Application of the Good Clinical Practice and the regulations applying to clinical trials. • Coordination of the site activities to achieve a correct performance of any trial procedures. • Giving support to the investigator team with the CRFs or e-CRFs. • Writing SOPs and monitoring compliance within the Unit. • Giving support to the investigator team to recruit the adequate patient for the trial. • Control, shipment and reception of samples and study materials, etc. • Shifts in the Clinical Pharmacy Unit.
My Education
Take a look at my formal education
Título Experto en Inmunología e Inmunoterapia en cáncer, Sanidad pública
Universidad Francisco de Vitoria | 2018
Máster bioinformatica y bioestadística 
Universitat Oberta de Catalunya | 2017
Master's degree, Aproximaciones moleculares a las ciencias de la salud
Universitat de València | 2011
Master's degree, Clinical analisys
Universitat de València | 2004
Licentiate degree, Biology, General
Universitat de València | 2002