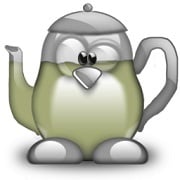 Chris LeMesurier
Senior Health Information Consultant
Government of New Brunswick | Fredericton New Brunswick
My New Course
Introduction to Python
My New Project
Introduction to DataCamp Projects
My New Course
Introduction to Python
Quantitative storyteller, weaving narratives through data analysis.
DataCamp Course Completion
Take a look at all the courses I've completed on DataCamp.
My Work Experience
Where I've interned and worked during my career.
Government of New Brunswick | Nov 2022 - Present
Health Information Consultant
LiveOps | May 2015 - Nov 2015
Director of Quality Assurance
IBM Canada Ltd. | Aug 2014 - Apr 2015
QA Manager / Release Manager
I am currently working in both the QA Manager role and the Release Manager role. For QA: I am responsible for the QA hardware and VM infrastructure. For Release Management: I manage all the compliance releases as well as our Hosted Offering releases. I create the quality plans for each release. I work with other areas in the company to make sure that all the legal requirements are fulfilled. I work closely with Engineering to track progress of each release. I hold regular meetings to update upper management with the status of each release. I perform many other functions of this role as well. Attended Defcon 22 and participated in the Network Forensics Puzzle Contest with Team Blue. https://www.defcon.org/html/defcon-22/dc-22-contest- results.html#networkforensics Participated in IBM's Cybersecurity War Games 2014 and achieved Gold Level.
IBM Canada Ltd. | Apr 2012 - Jul 2014
Manager, QRadar Applications & Integration
Provide direction to and mentor team members for three QA teams. Assist employees in growing careers. Provide direction for personal and professional growth through company provided training. Provide status to release managers for regular status meetings. Update upper management with status reports at regular meetings. Identify and mitigate risks related to QA and testing of the features / products. Part of my duties included performing interviews, hiring, coaching, mentoring, firing when needed.
IBM Canada Ltd. | Jan 2012 - Apr 2012
Quality Assurance Team Lead
Provide technical leadership to the Quality Assurance Maintenance team. Act as the intermediary between QA and other teams within the company. Delegate resolved issues for retest. Delegate new feature testing to individuals or small teams for test plan creation and execution. Review test plans, test cases and documentation including but not limited to End User Documents. Troubleshoot issues found and encountered by the QA Maintenance and Core Teams. Responsible for the security compliance of servers and VMs for the QA Team. Provide technical guidance to QA Engineers when needed. Report to management on progress of testing efforts related to maintenance and new feature testing.
Q1 Labs | Mar 2009 - Jan 2012
Quality Assurance, Maintenance & Automation Team Lead
I was responsible for creating test plans / cases for testing patches of our products. Identifying issues with our products and our processes. I helped identify and implement various changes to the QA process and hardware to streamline the testing effort. This way we could identify issues sooner and at less cost. This allowed us to increase our test effort over the same time period. I helped plan and design the QA automation framework. I also investigated and implemented new procedures for QA testing. This included moving our functional testing onto a virtual platform. This helped increase the speed at which functional testing was done. I created a large system test for our regression period that helped identify many issues that were missed by performing smaller system tests. I suggested moving to a rapid release cycle. The company now puts out 3 major releases a year instead of 1 every 18 months.
Phoenix Interactive | Sep 2007 - Mar 2009
Quality Assurance Analyst
As part of the Professional Services Quality Assurance team I am responsible for working with customized versions of our software. My responsibilities include but are not limited to, estimating the QA effort needed, creating test plans, creating test matrices, creating test cases, automating tests, setting up hardware and software, running tests both automated and manual, report findings to the Project Manager, Development and the Senior Management team. I made suggestions to help streamline company processes that were implemented.
LCBO | Feb 2002 - Sep 2003
HR Systems Analyst
Provide IT support for Human Resources department, Build and maintain databases, Build custom queries on demand.
Interactive Media Group | Dec 1998 - Oct 2000
Lead Test Analyst
My Education
Take a look at my formal education
Bachelor of Science (BSc) / Bachelor of Arts (BA) Concurrent, Psychology and Statistics in Statistics / Psychology
University of New Brunswick | 2022
Electronics Engineering Technician Diploma in Electronics Engineering Technician
DeVry Institute of Technology | 1997