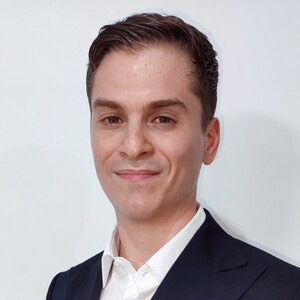 Pietro Ruffo
ML & AI Analyst
JAKALA | Catanzaro
DataCamp Course Completion
Take a look at all the courses I've completed on DataCamp.
My Work Experience
Where I've interned and worked during my career.
JAKALA | Jun 2022 - Present
ML & AI Analyst
AlfaDocs.com | Feb 2019 - Jul 2019
Customer Success Specialist
• Helping in the deployment of new functionalities by mediate between developers and beta users; • Answering customers in the support-chat, via email and telephone, solving sometimes complex issues related to many different topics; Documentation of reported issues by customers; Reporting directly to the head of sales and head of development to discuss and set priorities.
Cactus Language Training | May 2018 - Aug 2018
Operations Assistant
• Screen Teachers CV's, setup interviews and update database; Update social media with news and teaching opportunities; • Daily use of Microsoft office programs such as Microsoft Excel, Microsoft Outlook and Cactus bespoke database
Biotecnomed | Feb 2018 - Mar 2018
Project Intern
BIOTECNOMED is a highly specialized competence hub in Human Health and Biotechnology. During my period here my task consisted of assisting the staff with regards of activities concerning: -Project Management (European funding, Horizon 2020, ERDF); -Accounting and control.
My Education
Take a look at my formal education
Master Degree in Statistics and Computer Science for Decisions and Market Analysis
University of Calabria | 2022
ERASMUS + in Data Science
Faculdade de Ciências da Universidade de Lisboa | 2022
Bachelor in Business Administration
Università 'Magna Graecia' di Catanzaro | 2018
Erasmus + in Business Administration
Universidad del País Vasco/Euskal Herriko Unibertsitatea | 2017