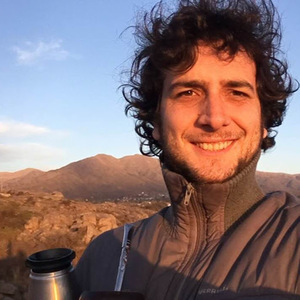 Juan Ignacio Pivarc
BI & Performance Analyst
JUPA | Coclés
My New Course
Introduction to SQL
My New Project
Introduction to DataCamp Projects
My New Workspace
Netflix Top 10
My New Course
Introduction to SQL
Data whisperer, listening closely to the stories hidden within the numbers.
My Work
Take a look at my latest work.
My Certifications
These are the industry credentials that I've earned.
Other Certificates
Universidad Creativa de Costa Rica Business Analytics & Big Data Profressional
DataCamp Course Completion
Take a look at all the courses I've completed on DataCamp.
My Work Experience
Where I've interned and worked during my career.
Excel SoftSources | Jan 2022 - Present
Data Analyst
JUPA Publicidad | Jan 2021 - Jun 2022
BI & Performance Supervisor
Greentique Hotels | Oct 2019 - Oct 2020
Chief Sales Marketing Officer
Havas Tribu | Oct 2018 - Oct 2019
Senior Performance Analyst
Havas Media Group | Dec 2017 - Oct 2018
Senior Performance Analyst
Cognizant | Jun 2015 - Nov 2017
Proyecto Google AdWords. Soporte Tecnico y Optimización.
Staples | Jan 2015 - Apr 2015
Representante del servicio de atención al cliente
Entercom | Mar 2013 - Mar 2014
Cajero
My Education
Take a look at my formal education
Economía política
Universidad Nacional de General Sarmiento | 2017
20 de Junio | Invalid Date