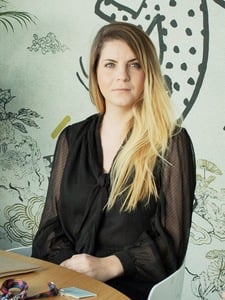 Paulina Piątkowska
Data Scientist
westwing / omnipack / yestersen
My New Course
Introduction to Python
My New Workspace
CodeWars - my code vs best solutions
My New Workspace
Python - notes and examples
My New Course
Introduction to Python
Analytical wordsmith, crafting stories with data as the pen and curiosity as the ink.
My Certifications
These are the industry credentials that I've earned.
Other Certificates
London Chamber of Commerce and Industry LCCI 3
DataCamp Course Completion
Take a look at all the courses I've completed on DataCamp.
My Work Experience
Where I've interned and worked during my career.
yestersen | Jan 2020 - Jan 2022
Head of Product Management and Buying
Omnipack | Jan 2018 - Oct 2019
Business Development Director
Westwing Home & Living | Jan 2017 - Jan 2018
Head of Buying & Business Development
Westwing Home & Living | Jan 2015 - Jan 2017
Senior Product Manager
Westwing Home & Living | Jan 2014 - Jan 2015
Senior Business Analyst & Team Leader
Westwing Home & Living | Jan 2013 - Jan 2014
Junior Business Analyst
Westwing Home & Living | Jan 2013 - Jan 2013
Junior Specialist in Campaign Management
KPMG | Oct 2010 - Jan 2011
Intern in General Audit
My Education
Take a look at my formal education
postgraduate in Sales and Sales Team Strategic Management
Akademia Leona Koźmińskiego (Kozminski University) | 2019
postgraduate in Financial Controlling
Akademia Leona Koźmińskiego (Kozminski University) | 2013
Master's degree in Management, major in Finance & Accounting
Akademia Leona Koźmińskiego (Kozminski University) | 2011
undergraduate in Business
The University of Hull | 2009