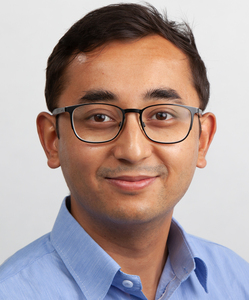 Prabhat Joshi
PhD Candidate ¦ Environmental Engineer
Eawag ¦ Swiss Federal Institute of Technology (ETH) Zürich | Bodenweg 5, 8952 Schlieren
My Certifications
These are the industry credentials that I've earned.
Other Certificates
Datacamp Data analytics using R
DataCamp Course Completion
Take a look at all the courses I've completed on DataCamp.
My Work Experience
Where I've interned and worked during my career.
Eawag | Sep 2021 - Present
PHD Candidate
Climate Analytics | Apr 2021 - Jul 2021
Environmental Consultant
Developing a university-level curriculum, short course and resource booklet, and other activities including: • Preparing a report on co-benefits of the mitigation activities of Nepal's 2020 NDC. • Support desk research, and review of relevant climate science and policy literature to inform content and materials development. • Support facilitation / coordination of meetings with partners and stakeholders, including organisation of consultations and webinars as needed, the development of agendas, relevant materials, and taking minutes and dissemination of information. • Copy-editing and formatting of documents/products as required. • CAEP activities of Climate Analytics' team in Nepal.
ETH Zurich | Invalid Date - Present
Graduate Student
Eawag | Jun 2019 - Sep 2019
Student Research Assistant
To investigate how the incorporation of energy harvesting and water-recycling devices, such as energy- or water-recycling showers and wastewater heat exchangers at household level affect the heat flux (and temperature evolution) in sewer lines, and how this fluctuation affects the performance of the receiving wastewater treatment plant.
ETH Zurich | Apr 2018 - Feb 2019
Graduate Student Assistant
I was responsible for providing logistical and administrative support to a postgraduate programme in Sustainable Water Resources at the at the Chair of Hydrology and Water Resources Management, lnstitute of Environmental Engineering.
Asian Institute of Technology (AIT) | Oct 2016 - Aug 2017
Research Assistant
I had worked as a technical staff/research assistant for projects related to water and wastewater treatment, waste to energy, and sustainable consumption and production.
NDI Consulting Pvt. Ltd | May 2016 - Sep 2016
Environmental Engineer
I was engaged in conducting Initial Environmental Examinations of three rivers in Chitwan district of Nepal to assess the impacts due to sand and gravel extraction. I was responsible for field-based assessments to identify possible areas of impacts, recommending possible mitigation measures, and finalizing the IEE report. I was also involved in improving and upgrading the 'Climate Resilient National Water Supply Guideline' of Nepal. I was responsible to accumulate and incorporate the comments and inputs from several senior experts across the country to outline a draft report of the Guideline. And finally, I was also involved in developing technical and financial proposals for various projects in which I was responsible for working out appropriate methodologies and work plans to best suit the need of the project.
Nepal Development Research Initiatives (P) Ltd | Oct 2015 - Apr 2016
Research Assistant
I was a part of the technical team that was responsible for devising a 'City Sanitation Plan' for Birendranagar Municipality in Surkhet district. I was involved in the assessment of existing practices of and devising short-, mid-, and long-term plans and strategies for sanitation practices in the Municipality in six major sectors: water and wastewater, solid waste, stormwater, hazardous waste, and fecal waste.
My Education
Take a look at my formal education
Doctor of Philosophy - PhD, Environmental Engineering
ETH Zürich | 2021
Master of Science - MS, Environmenal Engineering (Specialisation in Urban Water Management)
ETH Zürich | 2020
Bachelor of Technology (B.Tech.), Environmental Engineering Technology/ Environmental Technology
Kathmandu University | 2015
+2, Science
VS Niketan HSS, Minbhawan, Kathmandu | 2010
Glorious Public School, Thapathali, Kathmandu | Invalid Date