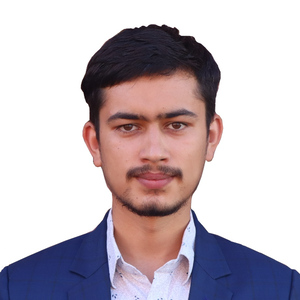 Pratik Dhungana
Graduate Research Assistant
The University of Alabama, Tuscaloosa
My Certifications
These are the industry credentials that I've earned.
Other Certificates
Coursera Google IT Support Professional Certificate
Federal Aviation Administration Remote Pilot Certificate
DataCamp Course Completion
Take a look at all the courses I've completed on DataCamp.
My Work Experience
Where I've interned and worked during my career.
The University of Alabama | May 2022 - Present
Graduate Research Assistant
• Developed ETL pipelines to run Python, R, and JavaScript scripts for accessing and preprocessing data from web APIs and databases. • Executed machine learning on a cluster of computers for land change simulation and object detection using big data as well as automated hyperparameter tuning process using KerasTuner increasing true positive rate by 3% • Taught spatiotemporal analysis and visualization of weather data to undergraduate students.
Survey Department, Nepal | Sep 2018 - Aug 2021
Survey Officer
• Accelerated map generation by 25% by building deep learning models for land cover/land use segmentation from satellite images and parcel boundary detection in aerial photographs. • Led a team of 6 engineers in designing and implementing a national topographic database, and automating schema validation, data migration, and administration. • Developed and documented Python scripts for automating data preprocessing, analysis, and visualization workflow, saving 7 weeks of manual work for 48 people each year. • Enabled a 100% increase in speed for updating large and small-scale 3D topographic information through the construction of 3D scenes from LiDAR data and optical stereo pairs. • Led a team of the national topographic database and map update program from planning to final production with agile project management practices; Wrote tests for quality control, and maintained meta-data for the produced data. • Collaborated with other engineers to provide monthly training to up to 54 data analysts on automating Image processing, data analysis, and visualization workflow.
ADMC Engineering Pvt. Ltd. | Sep 2017 - Aug 2018
Geographic Information System Expert
• Integrated CAD, Spatial data, and tabular data into a unified geodatabase for downstream analysis resulting in a 50% reduction in data quality issues. • Developed and prepared proposal drafts, technical reports, and progress reports for multiple projects, effectively communicating them to technical and non-technical stakeholders. • Collaborated with the web development team to build interactive dashboards and maps for clients as well as the company's website.
My Education
Take a look at my formal education
Master of Science in Geography
The University of Alabama | 2023
Bachelors in Geomatics Engineering
Tribhuvan University, IOE, Pashchimanchal Campus | 2017