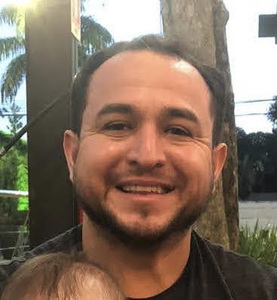 Analyst
CONAB | Brasília
My New Certification
Data Analyst Professional
My New Course
Introduction to Python
My New Project
Dr. Semmelweis and the Discovery of Handwashing
My New Certification
Data Analyst Professional
Data analyst, converting raw data into valuable insights.
My Certifications
These are the industry credentials that I've earned.
Other Certificates
HackerRank SQL (Basic)
HackerRank SQL (Intermediate)
HackerRank SQL (Advanced)
DataCamp Course Completion
Take a look at all the courses I've completed on DataCamp.
My Work Experience
Where I've interned and worked during my career.
CONAB - Companhia Nacional do Abastecimento | Jan 2019 - Present
Analista de Engenharia Civil
BIOSAR (PV Solar Dept of AKTOR S.A.) | Mar 2017 - Jan 2018
Supervisor de Engenharia Civil
Epg Real Estate SA | Nov 2014 - Jan 2016
Coordenador de Projetos
Andrade Locação e Construção | May 2014 - Nov 2014
Engenheiro de Planejamento e Gerenciamento de Obras
SOFIOS Construções LTDA | Jan 2014 - May 2014
Engenheiro civil
Brazilian Army | Jan 2005 - Jan 2014
Oficial
COMISSÃO REGIONAL DE OBRAS DA 12ª REGIÃO MILITAR - | Invalid Date - Present
DIRETORIA DE OBRAS MILITARES | Apr 2012 - Jan 2014
ENGENHEIRO ADJUNTO DA SEÇÃO TÉCNICA E FISCAL DE CONTRATO
DEC - Exército Brasileiro | Jan 2011 - Jan 2012
Engenheiro residente
DEC - Exército Brasileiro | Jan 2010 - Jan 2011
Engenheiro residente
Comissão Regional de Obras de 1ª Região Militar | Jul 2008 - Jul 2009
Estagiário
My Education
Take a look at my formal education
MBA Perícia,Auditoria e Gestão Ambiental, Gestão Ambiental
IPOG - Instituto de Pós-Graduação e Graduação | 2022
Bachelor of Science (BSc), Fortification and Construction Engineering in Engineering
IME (Military Institute of Engineering) | 2009
Estudante, Engenharia Elétrica
Universidade Federal do Pará | 2004
Estudante, Licenciatura em Ciências Naturais - Física
Universidade do Estado do Pará (UEPA) | 2004