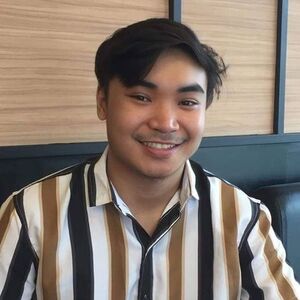 Associate Data Scientist and Student
Batangas State University | Philippines
My New Certification
Data Scientist Associate
My New Workspace
Moped Ownership Prediction
My New Certification
Data Scientist Associate
Data tells who and what we are.
My Work
Take a look at my latest work.
My Certifications
These are the industry credentials that I've earned.
Other Certificates
HackerRank Python
CourseBank Getting Grounded on Analytics
Kaggle Intro to Machine Learning
Kaggle Intermediate Machine Learning
Kaggle Python
JPMorgan Chase & Co. Software Engineering Virtual Experience
StackLeague StackLeague Gold Challenge Certificate
StackLeague StackLeague Certificate of Participation
DataCamp Course Completion
Take a look at all the courses I've completed on DataCamp.
My Work Experience
Where I've interned and worked during my career.
TaskUs | Feb 2023 - May 2023
Data Visualization Analyst Intern
As a data visualization analyst intern, I performed the following tasks: • Created dashboards using MS Power BI from different data sources for different clients • Assisted on validating dashboards using Google Sheets and Excel • Developed a script using App Script that automatically sends an email to users that answers the Google Form • Managed a 3-session webinar called "Google Sheets 101: From Zero to Spreadsheet Hero" where it teaches team leaders about how to use Google Sheets
My Education
Take a look at my formal education
Bachelor of Science in Computer Engineering
Batangas State University-Alangilan | 2023