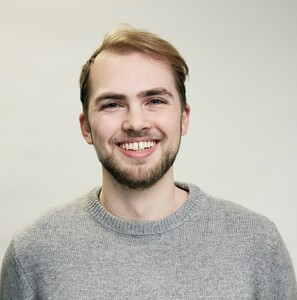 Ralph Tetenburg
Trader
N/A
DataCamp Course Completion
Take a look at all the courses I've completed on DataCamp.
My Work Experience
Where I've interned and worked during my career.
AlphaGrep | Dec 2022 - Present
Vice President – Quantitative Research & Trading
- Established a pairs trading desk, achieving a Sharpe ratio of 3.5 while trading global bond futures. - Developed a Python research and backtesting codebase, enabling data-driven decision-making and strategy optimization. - Implemented a live Grafana dashboard visualizing key strategy signals, facilitating real-time monitoring and analysis.
Epoch Capital | Nov 2020 - Aug 2022
Algorithmic Trader
- Co-led research efforts to develop a high-performing pairs trading strategy, generating USD $1.75M in 2022H1. - Developed a simulator for automated spread trading, resulting in USD$300k profit within the first two months of trading. - Transformed P&L reports into comprehensive post-trade analysis reports to evaluate desk performance and identify areas for improvement. - Managed a fully automated market-making strategy, providing performance feedback and optimization suggestions.
Quantitative Investment Group | Nov 2019 - Jul 2020
Senior Analyst
- Led corporate finance seminars, covering fundamental concepts and building up to Comparables and DCF models. - Updated seminar content to reflect the latest industry practices.
ING | Jun 2019 - Sep 2019
Credit Trading Intern
- Developed tools to assist traders in identifying opportunities and managing risk effectively. - Successfully completed numerous automation projects to streamline trading processes and improve efficiency.
My Education
Take a look at my formal education
Bachelor's degree, Economics
University of Warwick | 2020
IBO  
International School of Hamburg (ISH) | 2017