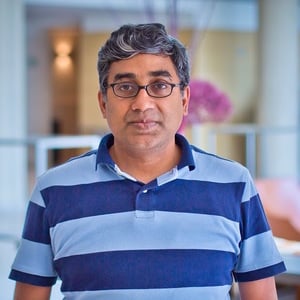 Data Scientist
Theta | San Francisco
My New Course
Introduction to Python
My New Project
Dr. Semmelweis and the Discovery of Handwashing
My New Track
Machine Learning Scientist
My New Course
Introduction to Python
Insights artist, transforming data into visually stunning masterpieces of knowledge.
Authored Curriculum
Take a look at the content that I created on DataCamp.
My Most Recent Course
Building Web Applications with Shiny in R
4 hours
16 Videos
61 Exercises
25,563 Learners
DataCamp Course Completion
Take a look at all the courses I've completed on DataCamp.
About Me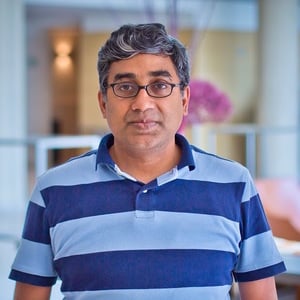 Ramnath Vaidyanathan is the VP of Product Research at DataCamp, where he drives product innovation and data-driven development. He has 10+ years experience doing statistical modeling, machine learning, optimization, retail analytics, and interactive visualizations. He brings a unique perspective to product development, having worked in diverse industries like management consulting, academia, and enterprise software.Prior to joining DataCamp, he worked as a data scientist at Alteryx, leading the roadmap for interactive visualizations and dashboards for predictive analytics. Prior to Alteryx, he was an Assistant Professor of Operations Management in the Desautels Faculty of Management at McGill University. His research primarily focused on the application of predictive analytics and optimization methodologies to improve operational decisions in retailing. He got his Ph.D. in Operations Management from the Wharton School.