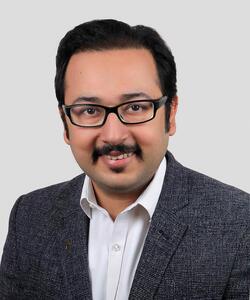 Ranjan Relan
Technology Founder
AgentAnalytics.AI
My New Course
Introduction to Python
My New Course
Introduction to Python
AI & Data Strategist helping you in your Digital Transformation journey!
My Work
Take a look at my latest work.
DataCamp Course Completion
Take a look at all the courses I've completed on DataCamp.
My Work Experience
Where I've interned and worked during my career.
ZS | Jun 2020 - Present
Digital Transformation: AI , Data and Tech Strategy Manager (Account Lead India)
Ranjan Relan has been leading the Novartis India Account which includes B2B sales for Digital Transformation, AI Strategy, MLOps , Datawarehousing, Business Intelligence, Product Strategy implementation, Data Products, Platform Strategy project. He has been involved in ARR 6 to 9 m$ which includes multiple data product and projects development in projects such as MLOps, Omnichannel (Martech), Customer 360 etc. Ranjan has also been involved in client relationship management, business development, multiple pitches and proposal development and orals for Novartis account. He currently leads more than 35+ strong team which includes Data Architects, Solution Architects, Enterprise Architect, Delivery Lead, PMO, Data Scientist etc.
ZS | Jan 2019 - May 2020
Data Strategy and Technology Architecture Consultant (Delivery Lead)
Ranjan Relan has been involved in Account Based Sales (ABM, B2B sales) & Delivery where he has been involved in defining the "Digital Platform Strategy" - Buying engine - one of the Digital lighthouse project for Novartis (Big Pharma) .Buying Engine enables Novartis's digital transformation journey for its supply chain and procurement. Buying Engine project came in BBC news https://www.bbc.com/storyworks/specials/the-intelligent-era/design-detect- discover/ where Ranjan has been involved in defining with Novartis leadership on platform strategy which includes building product roadmap, product journey, etc. Ranjan started this project with 3 MVPs which included working on Graph Technology (Neo4J, Neptune etc.). Overall the project ARR was more than 3m $ (ARR) which involved building AI assisted marketplace and features such as search engine, AI powered recommendation engine, building MLOps capability for end to end Data Science pipeline in Dev, QA and Prod environment.
ZS | Jan 2018 - Dec 2018
Data Strategy and Technology Architecture Consultant
Data Strategy Center of Excellence: Ranjan has been involved in building Data Strategy (Center of Excellence) thought leadership at ZS which includes building Data Strategy assets & accelerators . This also includes publishing Digital Transformation thought leadership on "new ABCD of Digital world" namely AI, Big Data, Cloud and Data Strategy. He has been involved in building point on view Ethics in AI, Data Strategy and AI Strategy for Big Pharma, Point on View on AI Ethics Maturity model, Data Strategy Maturity model, Data Governance, Data Collection Strategy, Technology Strategy for Digital Transformation project, Enterprise Architecture Maturity Model, MLOps Strategy, AIOps Strategy etc.
Indian School of Business | Jan 2017 - May 2018
Student Representative, Business Analytics - AI | ML
Masters in Data Science Ranjan Relan did his executive education in the field of Data Science from one of the premier school - ISB Hyderabad. As part of this 18 month journey, he was elected as the "Industrial Student Representative" for his cohort of 100 students (a chohort with experience industrial members from 2 years to 22+ years) where he used to interact with Industry CXO, Thought leaders, etc. He organized multiple sessions on "AI Strategy" , "Data Strategy" , "Ethics in AI" , "Role of Analytics in Digital Transformation Journey" etc. -Execute large scale models using Logistic Regression, Linear Models Family (Poisson models, Survival models, Hierarchical models, Naïve-Bayesian estimators), Conjoint Analysis, Spatial models, Time-series models, Text mining. Experience with some of these methods: Regression, Decision Trees, CART, Random Forest, Boosting, Evolutionary Programming, Neural Networks, Fuzzy Systems, Bayesian Belief Networks, Support Vector Machines, Ensemble Methods, Association Rules, Singular Value Decomposition, Principal Component Analysis, Clustering. -Machine Learning Algorithms, Decision Tree, Random Forest, SVM, Naive Bayes, Neural Network, Linear and Logistic Regression, Multinomial regression, Cluster analysis, Factor analysis, CHAID, Discriminant analysis, Structural Equation Modeling (SEM)
Nagarro | Jun 2015 - Dec 2017
Big Data Consultant
In Nagarro, during the first 18 months , Ranjan Relan has been instrumental in implementation of firm's one of the first Big Data and Cloud Migration for a US Based Energy Company. His role in initial two quarters was to do strategic technologic assessment of the existing technological landscape of an Energy Company which was connecting 100K+ Internet of Devices to measure heat, temperature, energy consumption etc. As part of this engagement, Ranjan led a team of 2 folks from onshore and 3 Sr. Architect who happened to be from client's technology transformation team. Team performed assessment of 3 core platforms : Cloudera (Native Big Data), AWS Cloud Ecosystem (and AWS EMR - Big data on Cloud) and Azure HD Insight. Finally, AWS EMR was chosen due to its maturity in the year 2016. Big Data Center of Excellence: Ranjan was involved in setting up the Big Data CoE (center of excellence) as part of which he build several Big Data and Cloud accelerators, frameworks and Point of Views related to multiple Big Data Products (MapR, AWS, Cloudera, Azure etc.). He also presented multiple PoVs (Points of Views) to multiple clients on Big Data Offerings, relevant solution architecture, etc. Ranjan also worked on building Data Ecosystem of a Retail Startup based out of Silicon Valley of US. He has been instrumental in leading of 15 folks which designed and built end to end solution architecture (Datawarehouse + BI Solution). They also deployed it on Production using DevOps approach.
Tata Consultancy Services | Mar 2014 - Apr 2015
Big Data Specialist
Tata Consultancy Services | Sep 2014 - Mar 2015
Management Information Systems Specialist
British Telecom (BT): Ranjan Relan worked for client British Telecom in London at their St. Paul's office where he closely worked with heads of BT Kids, Music, Sports, Adult category leader. He was responsible for MIS reporting which required generating daily, weekly and monthly reports of media view, paid and promotion usage. He leveraged niche tools such as Ab Initio (ETL tool) and Teradata to build hundreds of scheduled and adhoc data pipelines. In this role, he closely worked with BT tech head and product head as well as finance team to audit reports, generate new KPIs with Just in Time capabilities, took requirements and delivered insights and solutions in a faced paced intrapreneur environment
Tata Consultancy Services | Jun 2010 - Aug 2012
Data Warehouse Architect
Intel Corporation: Ranjan Relan worked for Client Intel where he led a team of 10 folks in designig, building and deploying EDW data pipelines. As part of this project, he leveraged tools such as Teradata and Data Stage (ETL pipelines) and was responsible for zero bug delivery of multiple releases
Infosys | Jan 2010 - Jun 2010
Data Warehouse Specialist
Infosys | Oct 2007 - Dec 2009
Datawarehouse & Analytics Developer
Apple Inc.: Ranjan Relan started his career working for client Apple as a data warehouse developer. He was instrumental in leveraging core ETL platforms in year 2007 such as Teradata (Massive Parallel Database) and Informatica (ETL) for migrating all legacy business unit data into an Enterprise Datawarehouse. It was in year 2007, when under leadership of Steve Jobs Apple was undergoing strong business transformation and there were multiple releases of iPhone, iPod and product lines in next 2-3 years in building a centralized EDW. All this required collating data from multiple heterogeneous systems (in Oracle and Linux file system) and moving them into Enterprise Data warehouse. Ranjan as a Datawarehouse developer was instrumental in designing, building & testing 100's data pipelines, many dependent data marts and logical data marts, He was responsible for building reporting applications in OBIEE to show key KPIs of Apple's ever growing product line.
My Education
Take a look at my formal education
Executive Programme in Public Policy and Management, Public Policy Analysis
Indian Institute of Management, Calcutta | 2023
ISB Executive Education, Advanced Management Program in Business Analytics (Artificial Intelligence)
Indian School of Business | 2018
B.Tech , Computer Science
Guru Gobind Singh Indraprastha University | 2007
Air Force Golden Jubilee Institute | 2002
About Me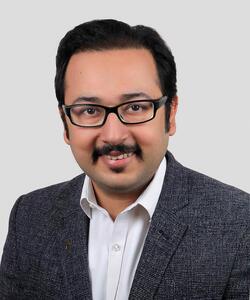 Ranjan Relan is a CTO/Founder of company AgentAnalytics.AI where he and his team focusses on developing Custom AI GenAI solutions. One of the analytics product which they are developing is www.AnalyticsGPT.io. Previously, he has more than 16+ years of experience working in the field of AI and Data Strategy, Big Data and Cloud computing and he has worked with clients like Apple, Novartis, BT, Intel etc. He is also an educator with his course taken by more than 30K+ students around the world.