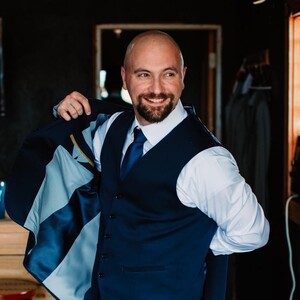 Data Scientist
Oaklawn Resort and Casino | Hot Springs Arkansas
My Certifications
These are the industry credentials that I've earned.
Other Certificates
Google Data Analyst
University of California, Davis Data Visualization with Tableau
DataCamp Course Completion
Take a look at all the courses I've completed on DataCamp.
My Work Experience
Where I've interned and worked during my career.
Oaklawn Resort and Casino | Jun 2022 - Present
Data Analyst / PA Analyst
Primary Data and Business Analyst providing data driven business solutions to management and leadership.
Cobalt Aero Services | May 2022 - Present
Data Analyst
Contract consultant as a Data Analyst.
CR Strategies | Sep 2021 - Present
Co-Founder
North Little Rock Police Department | Aug 2010 - Jun 2022
Intelligence Coordinator / Data Analyst
Produced data driven solutions for crime reduction techniques for multiple all divisions and outside agencies.
Air National Guard | May 2007 - Present
Geospatial Analyst
Produce GEOINT, Fusion and other intelligence products for MAJCOMS around the world.
My Education
Take a look at my formal education
ALETA in Law Enforcement Academy
Black River Technical College | 2010
Technical Certification in Geospatial Intelligence Studies
Goodfellow Air Force Base | 2008
in Psychology
University of Central Arkansas | 2007