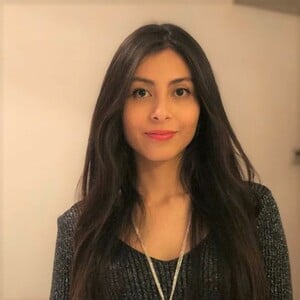 Data Scientist
Hiberus Tecnologia | Sevilla
Authored Curriculum
Take a look at the content that I created on DataCamp.
My Most Recent Course
Data Privacy and Anonymization in Python
4 hours
16 Videos
49 Exercises
2,305 Learners
DataCamp Course Completion
Take a look at all the courses I've completed on DataCamp.
My Work Experience
Where I've interned and worked during my career.
Hiberus | Sep 2021 - Present
Data scientist
Three proofs of concepts (PoC) taken to production. • Large scale deduplication of real state properties: Creation and deployment of mixed models, probabilistic machine learning and NLP, for deduplication of real state property ads using Spark (PySpark), Docker, and Google Cloud Plataform: Dataproc, BigQuery, and Google Cloud Storage. : The pipeline is currently used on data of all the provinces of Spain, being executed at least once a month to obtain updated insights on the market. • Smart search engines with Azure Cognitive Search and multiple cloud componentes: Development and deployment of big data document indexes in Azure Cognitive Search. Natural Language Processing (NLP) for the treatment of the text in search engine. NLP models for entity recognition and personal identifying information (PII) in documents. Artificial vision models for OCR, tagging and description of images. Use of Python, Azure Blob Storage, Azure Functions, Docker, file processing, and Sharepoint. : Over 80.000 indexed registries that feed a multi regional smart search engine. • Data Analysis & Machine learning for manufacturing and retailing: Use of PySpark for data analysis of manufacturing companies. Simulation of factory layers (Digital twins). Detecting offensive images through language-vision models. Time series forecasting for exporting. Some important tasks of my duties include collaborating with drafts of proposal documents for RFPs (request for proposal), designing, comparing, and estimating costs for different architectures, and participating in activities related to all the teams that use Azure or ML techniques, among different clients.
DataCamp | Sep 2019 - Present
Image processing instructor
Learn image processing in Python with my course! After completing this course, you will be able to apply your knowledge to different domains such as machine learning and artificial intelligence, machine and robotic vision, space and medical image analysis, retailing, and many more. https://www.datacamp.com/courses/image-processing-in-python
Alio.li | Dec 2018 - Jan 2020
Co-Founder
European Innovation Academy | Jul 2019 - Aug 2019
CTO and Participant
The European innovation academy Portugal is an international entrepreneurship program that in 2019 counted with+500 participants from +90 nationalities and top universities like UC Berkeley and U Seville. Mentorship from Silicon Valley entrepreneurs, teachers, and investors. It was dived into a lot of areas such as consumer research, product-market fit, implementing marketing strategies, getting valuable users for the company, studying intellectual properties and pitching in front of angel investors. We created a diverse team of 5 people and created APTIC. A startup that focuses on helping visually impaired people to see through Artificial Vision. Our project APTIC won 3 prizes in total, including the best prototype, top project and most active in social media.
Ayesa | Apr 2018 - Sep 2018
Big Data Developer
Big Data Development with the technologies: ▪ Apache Kafka ▪ Hadoop ▪ Hive ▪ Spark and Spark SQL ▪ Sqoop Programming in Scala, Java, Ecmascript6, Node.js, Vue.js. Multiple IDEs: Visual Studio code, Intellij and VI. Functional and object-oriented programming. Exabeat Project, jointly with Endesa.
RC Tecnología | Feb 2017 - Dec 2017
App Developer
Web and mobile applications developer. WordPress, Joomla. Personalization of themes and plugins, virtual stores. Php, javascript, html5 and css3
Fundación Telefónica | May 2017 - Nov 2017
Founder and scholarship winner of the Think Big program
Braille Writer, is an application that integrates artificial intelligence so that blind people or people with low visual acuity access the information around them easily. Only by holding the mobile can they access, listen and manage the information around them in real-time. It has been selected among the 30 best Spanish national projects in the Think Big Entrepreneurship program of Fundación Telefónica. Later on, the project has been chosen among the 9 winners at the national level of Spain to be presented at the final Demo Day event, in the spaces of Fundación Telefónica de Gran Vía, Madrid. Developed with Tensorflow and native mobile programming to recognize objects, faces, and emotions, all in real-time. In addition to being able to translate documents in Spanish or English into the Braille language.
Freelancer, Frelancer, Freela, Frila... | Nov 2015 - Jan 2017
Desarrollador web
Feria Internacional del Libro Venezuela | Apr 2014 - May 2014
Guía de Sala
Customer service and telephone service, exhibition and room guide, visit counter, area supervisor.
My Education
Take a look at my formal education
Bachelor's degree, Computer Science Engineering
Universidad de Sevilla | 2021
Bachelor's degree, Computer science
Budapest University of Technology and Economics | 2021
Higher Technician in Multi-platform Applications Development, Computer Science
I.E.S. Nervión | 2018