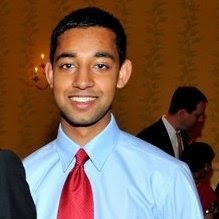 Rehan Khan
Senior Business Intelligence Developer
BFSFCU
My New Course
Introduction to Python
My New Project
Dr. Semmelweis and the Discovery of Handwashing
My New Course
Introduction to Python
Quantitative architect, designing solutions with numbers as building blocks.
DataCamp Course Completion
Take a look at all the courses I've completed on DataCamp.
My Work Experience
Where I've interned and worked during my career.
Bank-Fund Staff Federal Credit Union | Aug 2022 - Present
Senior Business Intelligence Analyst
cmmb | Jan 2022 - Aug 2022
Monitoring & Evaluation Specialist
Lightstream - Cloud, Security, & Connectivity Solutions | Oct 2021 - Present
Business Intelligence Consultant
cmmb | Nov 2020 - Jan 2022
Monitoring & Evaluation Coordinator (Data Analyst)
World Food Programme | Jan 2019 - Jan 2020
Monitoring & Evaluation Coordinator
exercise for food-insecure households. ● Organized malnutrition screenings in over 300 communities in the North Bank Region. ● Analyzed data on various food security indicators obtained through field-level data collection exercises. ● Trained government and NGO partners on proper data collection methods using Open Data Kit. ● Developed new reporting tools for Country Office utilizing Pictocharts. ● Facilitated disaster verification exercises alongside partners after deadly windstorm. ● Drafted situation report that assessed livelihood situation of post-disaster conditions in over 50 villages. ● Supported the development of food security, vulnerability analysis and the preparation of reports on food assessment needs, processes and guidance to enable effective decision-making on country strategic plans, policies and programs. ● Coordinated data gathering and monitored data collection systems to ensure that rigorous quality standards were maintained for country-wide exercises. ● Consulted with implementing partners (internal and external) to monitor ongoing projects, ensuring effective collaboration, timeliness and efficiency, and highlight potential risks to project delivery. ● Developed multiple online screening tools utilized in nation-wide malnutrition screening exercises. ● Supervised and monitored numerous food distribution teams from a central field team to ensure high standards were maintained under stressful and atypical conditions.
Peace Corps | Oct 2016 - Jan 2020
Sustainable Development Specialist
● Coordinated a community effort to write a $10,200 Let Girls Learn grant for improved access to clean water. ● Facilitated the establishment of a solar-powered borehole system that ensured access to clean water for 1,200 residents. ● Served as director of innovation and grants for Gambia Malaria Task Force Committee, representing Peace Corps The Gambia at an international conference in Senegal and through training 75+ volunteers and counterparts on malaria social and behavioral change communication, grant writing, project development, mapping and mobile data collection. ● Established a new women's garden alongside the Jarra Karantaba Village Development Committee. ● Orchestrated numerous gardening capacity-building trainings at local lower basic school for students and teachers. ● Educated community members on general health topics including water and sanitation hygiene (WASH), maternal and child health, and nutrition. ● Promoted gender development and girls' education by teaching all-girls classes at the Soma Scouts Center. ● Lived and adapted to life in a rural West African village and conducted needs-assessment surveys with community members.
My Education
Take a look at my formal education
Master of Science - MS, International Development
SOAS University of London | 2022
University of Florida | Invalid Date