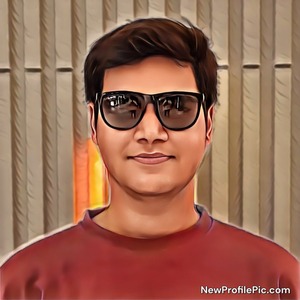 Master Student
VIT
My New Certification
Data Scientist Associate
My New Course
Introduction to Python
My New Project
Dr. Semmelweis and the Discovery of Handwashing
My New Certification
Data Scientist Associate
Quantitative wordsmith, translating complex concepts into elegant equations.
My Certifications
These are the industry credentials that I've earned.
DataCamp Course Completion
Take a look at all the courses I've completed on DataCamp.
My Work Experience
Where I've interned and worked during my career.
Broadcast2World | May 2022 - Aug 2022
Kinemaster Intern -: Video Editor and Creator
This is an exciting time for B2W as we continue to grow; we seek to remain flexible, motivated, and responsive to our employees. At B2W, we believe in bringing together the best people to deliver the pre-eminent solutions to our clients and customers. The best team players for us are those who have the zeal & attitude towards learning & continuously contribute towards an organizational goal. With BroadCast2World we work with our full dedication and give our best service to our clients . Here we work 40 to 45 hours a week . make daily creative videos .
E-Cell, VIT Bhopal | Feb 2022 - Present
Co-Lead Video and Photography Team
Hexaberry Data Science Community | May 2021 - Jan 2023
Member
AI CLUB - VIT BHOPAL University | Dec 2021 - Dec 2022
Video Team Head
GDSC VIT Bhopal | Aug 2021 - Jul 2022
Design Team Core Member
Club ANTERiX | Jun 2021 - May 2022
Core Member
E-Cell, VIT Bhopal | May 2021 - Jan 2022
Video Team Coordinator
StudyRoom | Sep 2021 - Nov 2021
Freelance Video Editor
During my StudyRoom internship, I worked with great people and created study videos for students .
AI CLUB - VIT BHOPAL University | Mar 2021 - Nov 2021
Core Member
AI CLUB - VIT BHOPAL University | Nov 2020 - Feb 2021
Volunteer
VIT Bhopal University | Sep 2020 - Present
Student
My Education
Take a look at my formal education
Master of Technology - MTech, Artificial Intelligence
Vellore Institute of Technology | 2025
10+2, Science
St. Peter's College - India | 2019
4th to 10th, school
Vidya Vikasini School - India | 2017
Vidya Vikas Education Societys Vikas Night College of Arts Science | Invalid Date
junior kg to 3rd, school
and Commerce Kannamwar Nagar 2 Vikhroli E Mumbai 400 083 | 2009