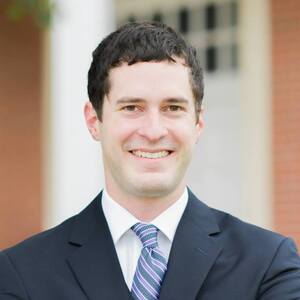 MS Student
Syracuse University
My New Certification
Data Scientist Associate
My New Track
Machine Learning Scientist
My New Certification
Data Scientist Associate
All things Data: Analyst | Narrator | Interpreter | Decision Maker | Leader
My Work
Take a look at my latest work.
My Certifications
These are the industry credentials that I've earned.
Other Certificates
DataCamp Associate Data Scientist
DataCamp Course Completion
Take a look at all the courses I've completed on DataCamp.
My Work Experience
Where I've interned and worked during my career.
edX | Mar 2020 - Present
Sr. Enrollment Counselor for the Harvard Business Analytics Program
Qualify prospective students for the Harvard Business Analytics Program by assessing skills, backgrounds, and goals and situating them within the context of the program and its outcomes. Serve as a stakeholder liaison with program analytics to strategize around program performance and product implementation to seamlessly roll out and train the team on new technologies. ● Increased the contact rate for prospective students 10%, achieving a 48% opt-in rate, and doubled the applicant submission rate by pioneering and managing the rollout of an SMS system and new process.
Source Energy Partners, LLC | Sep 2018 - Mar 2020
Acquisitions
Communicated with the mineral holders to streamline the process of determining the transaction viability through gathering data and assisting in asset value analysis in attempts to satisfy clients and the expected returns of our private equity fund. Conducted legal research to analyze the size of prospective mineral acquisitions as well as determine accurate ownership and clarity in title. ● Served as technical lead and subject matter expert with third-party consultants to assist in the adoption and implementation of a Salesforce database solution, improving the speed in contacting clients and the efficiency and reliability of the data analysis of client assets.
Reformed Theological Seminary | Apr 2017 - Dec 2017
Director Of Student Services
Consulted with prospective and current students about Reformed Theological Seminary - Global, assisting with the application process and course of study. Managed the database of current and prospective students, inputting grades, and maintaining deadlines.
Cross Park Church | Sep 2015 - Dec 2017
Youth Intern
Strengthened communication skills and teaching ability by leading Bible studies for students and fellowshipping with them outside of scheduled events. Developed time management skills by balancing numerous tasks to care for multiple students and families. Cultivated teamwork with the ministry staff to plan monthly events and lessons for students, organize volunteers, and coordinate discipleship sessions with students.
Welch & Wright, PLLC | Jul 2011 - Apr 2015
Legal Assistant
Advanced customer service skills by communicating with clients via telephone, mail, and e-mail on attorney's behalf to explain business and estate planning options for clients. Cultivated client trust by collecting information relating to personal and professional issues in a timely and confidential manner. Enhanced attorney productivity and efficiency by searching through libraries of peer-reviewed law journals for legal research pertinent to the estate planning or business organization matter at hand, assembling the initial draft of the documents for the clients, and taking on other menial tasks. Reinforced client relationships by aiding in the swift and satisfactory sale of multiple salt water disposal wells through deed and title research, negotiating terms with buyer's attorney, coordinating with title companies to insure the clear transfer of title, and informing clients of important developments.
My Education
Take a look at my formal education
Master of Science - MS, Applied Data Science
Syracuse University | 2022
Master of Arts - MA, Dual Degree - Biblical Studies and Theological Studies
Reformed Theological Seminary | 2018
Bachelor of Science - BS, Dual Degree - Biology and Biochemistry; Minor in English
West Texas A&M University | 2011