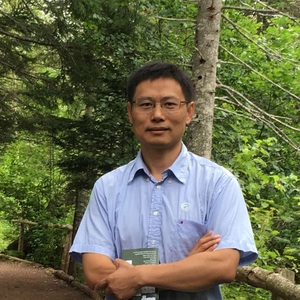 Tech Manager
PTCLOUD TECHNOLOGY CO., LTD. | Ottawa,ON, Canada
My Certifications
These are the industry credentials that I've earned.
Other Certificates
Project Management Institute PMP
freeCodeCamp Data Analysis with Python
DataCamp Data Scientist Associate
DataCamp Course Completion
Take a look at all the courses I've completed on DataCamp.
My Work Experience
Where I've interned and worked during my career.
PTCLOUD Technology | Jan 2020 - Present
Tech Manager
Responsibilities: - Data analysis with Python/SQL - Raspberry Pi related application integration
Nokia | Jun 2008 - Jun 2020
Business Project Manager
Project Management for Railway Communication System projects, major projects include Wuhan–Guangzhou high-speed railway, Shijiazhuang-Wuhan High-speed Railway, Changsha–Kunming high-speed railway, both of network implementation and care phase.
Siemens | Jul 1999 - May 2008
Technical Engineer
Responsibilities: - Based the network and user data analysis, recommend solutions or proposals about network construction, expansion and upgrades to customers - Network configuration including BTS/TRX, BSC, MSC/VLR, HLR and SGSN/GGSN configuration as technical part of contracts.
Shanghai Medical Instrumentation College | Jul 1997 - Jun 1999
Lecturer, LAN Administrator
Instructor of courses of medical electronic instrument and medical information system. Responsible for the management and maintenance of the department LAN with dozens of computers included Novell and Windows NT.
My Education
Take a look at my formal education
Bachelor in Chinese Medicine
Shanghai University of T.C.M | 1997
Bachelor in Electrical Engineering
Shanghai Jiao Tong University | 1994