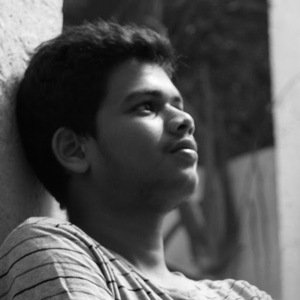 Saish Mandavkar
Student
University at Buffalo | Mumbai
My Certifications
These are the industry credentials that I've earned.
Other Certificates
Data Camp Intermediate R
DataCamp Course Completion
Take a look at all the courses I've completed on DataCamp.
My Work Experience
Where I've interned and worked during my career.
WhiteHat Jr | May 2021 - Aug 2022
Senior Associate - Curriculum Analytics
- Developed technical learning solutions including activities, lesson plans, and summaries, revolving around computer science concepts including Native Applications, APIs, Artificial Intelligence, and Machine Learning. - Maintained and improved course content by providing technical support and creating teacher-instructor guides for various coding platforms, improving class experience by 15%. - Prepared reports interpreting student class consumption and project completion using Tableau and R.
WhiteHat Jr | Mar 2020 - May 2021
Associate - Curriculum Design
In 2020, AI and Robotics will touch 800 Million jobs. The world will split into creators and consumers. WhiteHat Jr prepare your kids to thrive in this new world. Kids learn fundamentals of coding--logic, structure, sequence and algorithmic thinking--to generate creative outcomes eg animations and apps. All classes are taught Live 1:1 Online in the comfort of your home by Top 99.9th percentile of certified teachers.
Softscribble | Sep 2019 - Feb 2020
Data Analyst
- Implemented and monitored Web analytics using Matomo and studied visitor's behavior to draw conclusions and make decisions. - Created data modeling standards and data protection procedures in accordance with the EU's GDPR policy. - Delivered conclusive and statistical weekly web analytics reports. - Served as the primary contact for client service teams for various projects.
Arsedevils | Jun 2018 - Jan 2020
Editor
- Editing Articles about daily activities happening around the clubs Arsenal and Manchester United on WordPress. - Content Management and Social Media Marketing for the blog.
MyDigiSpace | Jun 2019 - Aug 2019
Data Analyst Intern
- Utilized MS SQL, Tableau, and other visualization toolsets for data intelligence and analysis. - Utilized Google and Google Tag Manager and implemented new scripts that increased performance by 20%
WaaysLive | Sep 2018 - Mar 2019
Junior Analyst and Developer Intern
systems to ensure flexible and agile use. - Created and executed automated software test plans, cases and scripts to uncover, identify and document software problems and their causes. - Delivered thorough QA testing reports that determined product quality and readiness.
ITZ-SHOWTIME | Mar 2016 - Mar 2017
Full Stack Engineer
- Built an event management web-app to manage events and it's related assets online, improving company 's efficiency by 20% - Boosted UX scores by 30% - Used MVC patterns for structuring projects increasing maintainiblity. -
My Education
Take a look at my formal education
Master of Science - MS, Data Science
University at Buffalo | 2023
Bachelor of Engineering - BE, Computer Engineering
University of Mumbai | 2019
Diploma in Computer Engineering, Computer Science
Pillai College of Engineering | 2016
Higher Secondary School Certificate (H.S.C.) 
Bhavans College | 2012
Secondary School Certificate(S.S.C.) 
I.E.S. V.N. Sule Guruji High School | 2012