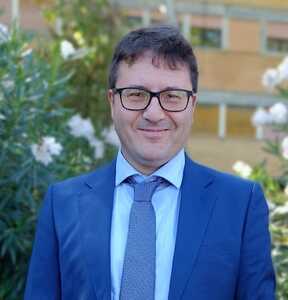 MICHELE SBLENDORIO
Data Scientist
Endemol Shine Italy
My New Course
Introduction to Python
My New Project
The GitHub History of the Scala Language
My New Track
Python Programmer
My New Course
Introduction to Python
Innovative thinker, shaping the future through data intelligence.
My Work
Take a look at my latest work.
My Certifications
These are the industry credentials that I've earned.
Other Certificates
Job Formazione Python
ESOL CEFR ENGLISH C1
EIPASS EIPASS 7 MODULES USER
DataCamp Course Completion
Take a look at all the courses I've completed on DataCamp.
My Work Experience
Where I've interned and worked during my career.
Endemol Shine Italy | Aug 2022 - Present
Film Editor
Freelance | Apr 2022 - Present
Business Intelligence Consultant
Lux Vide | Sep 2015 - Jun 2022
Workflow Manager
24 years of experience in the whole 4k HDR Dolby Vision digital production process from edit to final delivery. I manage the total workflow on VFX, Archive Footage and Finishing & Delivery
Freelance | Mar 2003 - Jan 2021
Financial Trader
Lux Vide | Sep 2019 - May 2020
Film Editor
ISOLA DI PIETRO 3 (SERIE TV)
Lux Vide | Sep 2015 - Aug 2019
Post Production Coordinator and Finishing Editor
I held the following roles: Senior Film Editor, Workflow Manager, Post Producer Associate, Post Production Coordinator, VFX Coordinator, Finishing and Delivery. Some of TV Series in which I worked: Devils 1+2, Leonardo, Medici 1+2+3, Isola di Pietro 3, Un passo dal cielo 3, Don Matteo 9, Sotto copertura
TAODUE S.R.L. | Jul 2003 - Sep 2015
Film Editor
TV Series I've worked on: Romanzo siciliano, Benvenuti a Tavola 1+2, Ris Roma 1+2+3, Distretto di Polizia 10, Liceali 2+3, Un cane per due, La scelta di Laura, Ris Delitti imperfetti 1+2+3+4+5 13 years as Senior Film Editor of the major successful Italian TV series for Mediaset and RAI
Lux Vide | Oct 2013 - Jul 2014
Film Editor
WILDSIDE SRL | Jan 2012 - Dec 2013
Film Editor
BENVENUTI A TAVOLA 2 (serie TV) BENVENUTI A TAVOLA 1 (serie TV)
Rizzoli Audiovisivi | Jan 2011 - Jul 2011
Film Editor
LA DONNA DELLA DOMENICA (FILM TV)
Pupkin Wilder | Jan 2009 - Sep 2009
Montatore Avid
Mood Film | Jun 2009 - Jul 2009
Montatore Avid
Greed | Jun 2008 - Aug 2008
Montatore Avid
LA CLASSE OPERAIA VA ALL'INFERNO (DOCUMENTARIO)
SOSO Film | Jun 2007 - Jul 2007
Montatore Avid
BAB AL SAMAH (CORTOMETRAGGIO)
Freelance | Jan 2003 - Present
Python Developer
Python - R - Java - C# - MQL4/5 - Easylanguage - Pinescript - SQL - HTML - CSS
Lux Vide | Jan 1998 - May 2003
Assistant Film Editor and Post Production Coordinator
BACK IN TIME (SERIE TV) Film e serie Tv
My Education
Take a look at my formal education
Master in Data Science
Rome Business School | 2022
Master's degree in Data Science
VIU - Universidad Internacional de Valencia | 2022
Degree in Literature - Performing Arts
Università "La Sapienza" di Roma | 1996
Diploma in Accountant and Programmer
Istituto Tecnico Commerciale Manzetti | 1989
About Me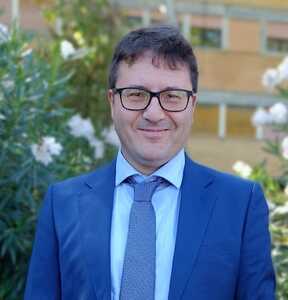 Data Scientist | Tableau Specialist | Python Developer | Business Intelligence | Project Manager | Workflow Manager | Film Editor | Post Producer