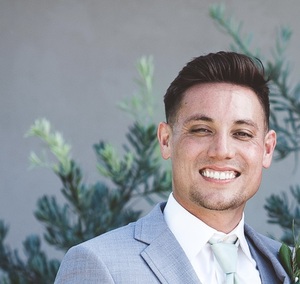 Sean Bunk
Former Psych Tech turned Data Analyst
DGMC TRAVIS AFB
My Certifications
These are the industry credentials that I've earned.
Other Certificates
Coursera Google Data Analytics
Coding Temple Data Analytics Program
DataCamp Course Completion
Take a look at all the courses I've completed on DataCamp.
My Work Experience
Where I've interned and worked during my career.
Coding Temple | Nov 2022 - Apr 2023
Trainee/Student
• Data Manipulation and Analysis using SQL,Excel, Python (pandas), and R to manipulate, clean, and analyze large datasets for valuable insights. • Foundation in statistical concepts and techniques for analyzing data and drawing meaningful conclusions. • Proficiency in creating informative data visualizations using tools like Tableau, R, Pythons Matplotlib,and Seaborn for effective communication of insights. • Emphasis on problem-solving and critical thinking skills for tackling complex data analysis challenges and identifying patterns, trends, and solutions. • Experience in creating professional reports and presentations using Excel, PowerPoint, and Tableau to effectively communicate data-driven insights to stakeholders.
David Grant Medical Center Travis AFB | Sep 2022 - Present
Psychiatric Technician
I provide comprehensive care to individuals with mental health disorders, prioritizing their well-being through continuous monitoring, assessment, medication administration, and assistance with daily living activities. My proficiency lies in collecting and documenting patient data with precision, encompassing behavior, symptoms, and treatment plans. This meticulous approach supports accurate and informed decision-making. I excel in collaborating effectively with a diverse range of patients, colleagues, and healthcare professionals, fostering a multidisciplinary approach to patient care. With strong organizational skills, I efficiently organize and maintain patient records, ensuring easy accessibility and accurate categorization of information.
Napa State Hospital | Oct 2010 - Aug 2022
Psych Tech/ Group Facilitator
I am dedicated to ensuring the safety and well-being of patients with mental health disorders through vigilant patient observation rounds, including one-to-one monitoring of individuals at risk of self-harm or violence towards others. Within a unit census of 40 or more, I deliver direct and compassionate care to patients, actively monitoring and assessing their physical and emotional well-being, administering medications, and providing support with daily living activities. As a valued member of the Treatment Team, I collaborate seamlessly with diverse healthcare disciplines to foster effective teamwork and cooperation. Together, we identify and implement optimal treatment strategies for our patients.
My Education
Take a look at my formal education
Data Analytics Self Paced Program in Data Analytics
Coding Temple | 2023
Data Analytics in Data Analytics
Coursera | 2022
Psychiatric Technician in Psychiatric Technician
Napa Valley College | 2012