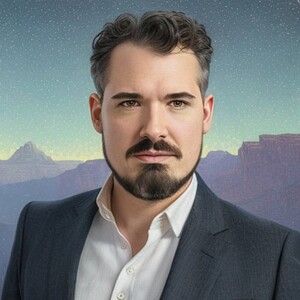 Data Manager
RBCI / GGU
My New Certification
Data Analyst Associate
My New Certification
Data Scientist Associate
My New Course
Introduction to Python
My New Certification
Data Analyst Associate
Data guardian, protecting the integrity and privacy of valuable information.
My Work
Take a look at my latest work.
My Certifications
These are the industry credentials that I've earned.
DataCamp Course Completion
Take a look at all the courses I've completed on DataCamp.
My Work Experience
Where I've interned and worked during my career.
RBCI | Jul 2023 - Present
Senior Data Management Specialist
AlphaSights | Jul 2021 - Aug 2021
Strategic Advisor
Conducted strategic analysis throughout the customer's new education and innovation technology suite implementation.
GLG | Jun 2021 - Present
Council Member
Performance management and technology consultant and facilitator. Expertise in implementation and qualitative research. Primarily provides corporate strategy, healthcare, and project management consulting services. I blend first-hand knowledge and skills to handle complex customer issues and confidentially deliver optimal results.
United States Air Force | Feb 2016 - Oct 2020
Contract Manager
As a Sergeant, I operated as a Contracting Officer's Representative at David Grant Medical Center. I directed the acquisition of the laboratory's supplies, services, and maintenance while managing a zero-based budget for support staff.
Booz Allen Hamilton | Mar 2018 - Aug 2020
Error Prevention Instructor
I coached staff on how to create and sustain a High-Reliability Organization. I co-sponsored a joint DoD/VA risk mitigation policy that increased access and clinical currency in collaboration with the CMO. Reducing the medical group's safety events by 86% was recognized by my being honored with the Air Force Commendation Medal.
United States Air Force | Oct 2014 - Feb 2016
Medical Logistician
I instructed on principal training and development for apprentice technicians. Additionally, I authored a new Cold Chain protocol for live-tissue implants. The 59th Medical Wing recognized my impact with the Air Force Achievement Medal.
My Education
Take a look at my formal education
Master of Science in Business Analytics
Golden Gate University | 2023
Bachelor of Arts in Management
Golden Gate University | 2022
Associate of Arts and Sciences in Logistics, Materials, and Supply Chain Management
College of the Air Force | 2019