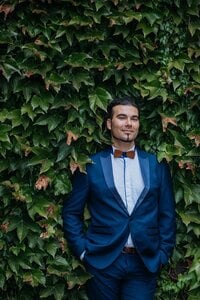 ENTRY-LEVEL DATA SCIENTIST
s
My New Course
Introduction to Python
My New Project
Dr. Semmelweis and the Discovery of Handwashing
My New Track
SQL Fundamentals
My New Course
Introduction to Python
Quantitative storyteller, weaving narratives through data analysis.
My Certifications
These are the industry credentials that I've earned.
Other Certificates
IBM Machine Learning Specialization
IBM Data Science
DataCamp Course Completion
Take a look at all the courses I've completed on DataCamp.
My Work Experience
Where I've interned and worked during my career.
Pitas imarton | Apr 2010 - Sep 2022
Business Owner
EDOMER | Jan 2005 - Jan 2006
Civil Engineer
Anakataskevi | Jan 2004 - Jan 2005
Civil Engineer
Choros 4 | Jan 1999 - Jan 2004
Civil Engineering Intern
Working as a student during summer holidays
My Education
Take a look at my formal education
MicroMasters Program in Statistics and Data Science in Data Science
Massachusetts Institute of Technology | 2024
Master of Business Administration - MBA, Business Administration and Management, General
Cardiff University / Prifysgol Caerdydd | 2008
Bachelor's degree in Civil Engineering Technology/Technician
University of Applied Sciences of Central Macedonia | 2004