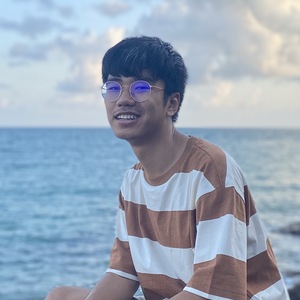 Surachai K
Market Researcher
Ipsos
My New Course
Introduction to R
My New Workspace
Course notes: Web Scraping in R
My New Course
Introduction to R
Data ambassador, bridging the gap between numbers and human understanding.
DataCamp Course Completion
Take a look at all the courses I've completed on DataCamp.
My Work Experience
Where I've interned and worked during my career.
Ipsos Thailand | Jun 2022 - Present
Research Executive
Foresight Research Co., Ltd. | Oct 2021 - May 2022
Research Executive
Responsible for all market research activities including proposal development, questionnaire/discussion guide design, data analysis, report writing and present all findings.
Chulalongkorn University Social Research Institute | Mar 2021 - Jun 2021
Project Coordinator (Part-time)
-Created and distributed engaging written or graphic content in the form of web page and blog content, or info-graphics -Prepared and delivered the monthly progression report to the Project Manager
Punch Up | Mar 2020 - Feb 2021
Project Coordinator
-Researched, organized and analyzed data, and visualized the story coming up with the data. -Assisted and executed the action plan developed by the Project Manager -Coordinated with internal or external section for finish the job.
Future Forward Party | Oct 2019 - Feb 2020
Human Resources Assistant
-Supported human resources processes by administering tests, scheduling appointments, conducting orientation, maintaining records and information.  -Collaborated with the head of HR to meet and exceed all initiatives. -Ensured that all company HR procedures and guidelines are followed.
My Education
Take a look at my formal education
Bachelor of Arts in Public Administration
Chulalongkorn University | 2018