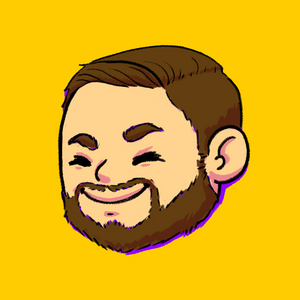 Ian Stanek
System Engineer
Digital Solutions Division - Tyler Technologies
My New Course
Introduction to Python
My New Project
Introduction to DataCamp Projects
My New Workspace
Intermediate Importing Data in Python
My New Course
Introduction to Python
Quantitative architect, designing solutions with numbers as building blocks.
DataCamp Course Completion
Take a look at all the courses I've completed on DataCamp.
My Work Experience
Where I've interned and worked during my career.
Tyler Technologies | Sep 2021 - Present
DevOps Engineer
Cerner Corporation | Sep 2018 - Oct 2021
Senior System Engineer
Cerner Corporation | Jun 2012 - Oct 2021
System Engineer
Design, install, implement, and provide technical support for Cerner application software. They consult with clients, analyze requirements, design system information flow, implement processes, install and support Cerner and third- party licensed software (IBM, HP, ORACLE, and others) and configure systems and application software for optimal performance, recoverability, and availability.
Northwest Missouri State University | Aug 2011 - Jul 2012
Teaching Assistant
Assist professor in class functions. Answer student questions in and outside of class. Hold a help session for students outside of regular class time. Grade projects and assignments.
VML | Jun 2011 - Aug 2011
Technology Intern
CSS Styling on multiple client websites. Building pages in HTML. Managing and adding content to websites using various CMS's.
Knactive Northwest Missouri State University | Jan 2011 - May 2011
IDM Director
Technical Director for Team OnPoint which is part of Knacktive, an interactive marketing agency. My team, Team OnPoint, was chosen to present a Technology on Campus report to multiple executives in the Kansas City, MO area.
Northwest Missouri State University | May 2010 - May 2011
Software Developer
Lead and develop a touch screen application for the US Army using Adobe Flash and Gesture Works (a touch screen software). Work with digital pens on how to incorporate them with our program and the Microsoft Surface
Northwest Missouri State University | May 2010 - Aug 2010
Flash Developer Intern
Develop Flash applications for faculty clients to be used in the classroom. Assisted supervisor in testing and giving feedback of projects developed by other interns or faculty.
Northwest Missouri State University | May 2010 - Jul 2010
Teaching Assistant
Assisted in Upward Bound Math and Science summer camp courses. Responsible for monitoring homework completion, attendance, and classroom behavior. Answered student questions in class.
My Education
Take a look at my formal education
Bachelor of Science in Interactive Digital Media - Computer Science
Northwest Missouri State University | 2012