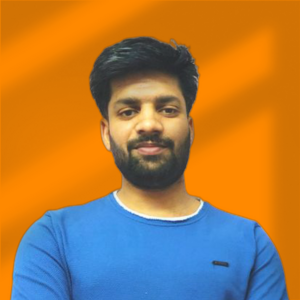 Sheikh Vazid Ahmed
Data Engineer
Accenture | Bengalore
My New Course
Introduction to Python
My New Project
Introduction to DataCamp Projects
My New Workspace
Project: Exploring London's Travel Network
My New Course
Introduction to Python
Analytical daredevil, fearlessly diving into the abyss of data complexity.
My Certifications
These are the industry credentials that I've earned.
Other Certificates
Amazon Web Services Training and Certification AWS Certified Solutions Architect – Associate
DataCamp Course Completion
Take a look at all the courses I've completed on DataCamp.
My Work Experience
Where I've interned and worked during my career.
Accenture | Oct 2021 - Present
Data Engineer Analyst
Deloitte USI | Oct 2020 - Oct 2021
Business Technology Analyst
Tensult | May 2019 - Jun 2020
Cloud Engineer
Building automation for Operation team and Development Team Handling project on Kubernetes and docker Building CI/CD pipeline for the developer team to implement codes onto Cloud Converting current Infra into automation using tools (Terraform, Ansible, Jenkins, CI/CD, Helm, Vault) Implementing DevOps Infrastructure
Securonix | Oct 2018 - Apr 2019
Application Engineer
Managing Snypr Application Monitoring Hadoop Component – HDFS, Redis, Kafka, Monitor AWS Services Alerts Working on Tenants Creations Solr, Zookeeper
My Education
Take a look at my formal education
MCA, Master computer application in Cloud and storage technology
Jain (Deemed-to-be University) | 2018
Bachelor of Computer Application in Genral
Mangalore University | 2015