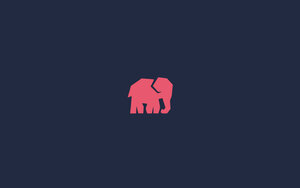 Souvik Roy
--
--
DataCamp Course Completion
Take a look at all the courses I've completed on DataCamp.
My Work Experience
Where I've interned and worked during my career.
Ashoka University | May 2022 - Present
Research Assistant Intern
Bird Worldwide Flight Services | May 2018 - Jan 2020
Occupational Health and Safety Officer
1. Implemented and demonstrated in practice, organization's Occupational health and safety policy at Mumbai International Airport. 2. Drafted and Integrated departmental SOP(s) as a nodal officer, during organization's transitioning towards ISO 9001 and ISO 45001 standardization.
Filtra Consultants and Engineers Ltd | Jun 2017 - Apr 2018
Sales & Engineering
1. Established new clients in the Industrial filtration and wastewater treatment division and delivered technical advice to clients. 2. Executed complete order cycles for client firms, pertaining to revenue of more than 60 lakhs in respective F.Y.
Indian Institute of Technology, Bombay | Jan 2017 - May 2017
Project Intern
electrocoalescence in processing Water-Oil emulsions. 2. Quantified experimental data to demonstrate the strengths and limitations of this technology as a solution to the issue.
Larsen & Toubro | Nov 2016 - Dec 2016
Project Intern
1. Acquired knowledge about processes and practices that were implemented in L&T's Mumbai International Airport expansion project. 2. Monitored the role of procurement in creating project cost projections and its interconnections with other departments such as Execution and Occupational Safety.
BAJA SAEINDIA | Jul 2014 - May 2015
Suspension & Manufacturing (Team Niyudhrath)
1. Designed and manufactured an All-terrain vehicle and competed with different teams across India and the world on different sets of parameters. 2. Awarded the 1st prize in computer-aided engineering for team's computer analysis of different components used in our manufactured All-terrain vehicle.
My Education
Take a look at my formal education
Master of Arts - MA, Economics
Ashoka University | 2023
P.G Diploma in Industrial Safety and Labor laws 
State Board of Technical Education and Training | 2020
Bachelor of Engineering - BE, Mechanical Engineering
Maharashtra Institute of Technology | 2017
Kendriya Vidyalaya | 2013