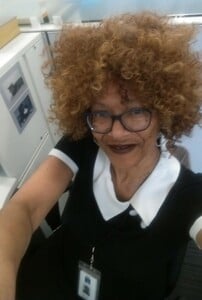 Sylvia Hobbs
Associate Director
Massachusetts Center for Health Information and Analysis | Boston
My New Course
Dimensionality Reduction in Python
My New Course
Improving Query Performance in PostgreSQL
My New Course
Generative AI Concepts
My New Course
Dimensionality Reduction in Python
Sylvia Hobbs is an epidemiologist, biostatistician/philosopher with an interest in multi-dimensional programming languages and artificial intelligence.
DataCamp Course Completion
Take a look at all the courses I've completed on DataCamp.
My Work Experience
Where I've interned and worked during my career.
Center for Health Information and Analysis | Oct 2012 - Present
Associate Director of Data Strategy and Manager of User Support
The Massachusetts Center for Health Information and Analysis collects, analyzes and disseminates health care information to assist the State in the formulation of health care policy and in the provision and purchase of health care services. The data include all payer claims data, administrative case mix data, outpatient/inpatient provider cost reports and other data assets. The Center also analyzes health care spending trends based on select cost benchmarks and provides data assets to and works with federal and state agencies including HUD, the Federal Trade Commission, the CDC, the Health Policy Commission, the State Auditor, the Office of the Attorney General, Executive Office of Health and Human Services, the Department of Public Health, the Department of Mental Health, Medicaid and the Division of Insurance on monitoring the health care system and the health status of individuals in the Commonwealth of Massachusetts. I manage the strategic use and release of data assets to state agencies and all external users including medical schools throughout the US, hospitals, federal agencies, private and public research organizations, and provide response for targeted special reports for state legislators.
Commonwealth of Massachusetts Department of Public Health | Feb 2001 - Oct 2012
Director of Research
I directed statewide population-based public health research, initiated strategic data analyses, provided input on the scientific and policy relevance of research findings. I also provided statistical and epidemiologic briefings, coordinated research methodologies and implementation of data-related initiatives associated with patient outcomes and standards of medical service provision, including pre-hospital ground and air medical care and transport, injury analyses, development of data standards and dissemination of research tools in public health and emergency medical services. I wrote and successfully procured federal grants. I served on the State's Traffic Records Coordinating Committee and as the National Association of State EMS Officials liaison to the US GAO on the Congressional review of State Traffic Record Information Systems throughout the US.
My Education
Take a look at my formal education
Master's Degree in Public Health in Epidemiology and Biostatistics
Boston University School of Public Health | 1994