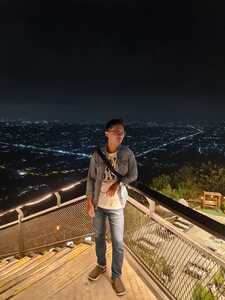 Data Scientist
Practicum | USA
My Certifications
These are the industry credentials that I've earned.
Data Scientist
Professional
Other Certificates
Datacamp Data Analyst with Python
Datacamp Data Scientist Professional with Python
Datacamp Data Scientist with Python
DataCamp Course Completion
Take a look at all the courses I've completed on DataCamp.
My Work Experience
Where I've interned and worked during my career.
PT. Coco Master Indonesia | Aug 2021 - Jan 2023
Export Manager
-Founder of PT Coco Master Indonesia -Providing coconut byproducts to customers. -Ensuring production and shipping alignment for every export project -Verify product quality before shipment. -Maintaining relationships with the new and existing clients -Seeking new business opportunities with the new potential business partner -Negotiate export projects globally
Coca-Cola Europacific Partners | Sep 2019 - Jun 2021
Transport Coordinator - Outer Island
Serving outer island customers presents the greatest challenge for CCEP. This is due to several reasons. First, products cannot be returned to the Mega DC. Second, the Transport Coordinator handles the entire process from sales order confirmation to monitoring delivery. Finally, the extended lead time adds to the complexity. Therefore, consistent and careful communication is essential, while also being efficient. To address this challenge, I developed a tool that maximizes truck capacity utilization and ensures timely delivery for every order. As a result, I have contributed to the logistics team's achievement of over 97% on-time delivery fulfillment and 1,100 UC/truck productivity.
Coca-Cola Europacific Partners | Jul 2019 - Sep 2019
Transport Coordinator - Customer Delivery Jakarta
CCEP's biggest warehouse is located in Mega DC Cibitung. I am honored to have been appointed as a transport coordinator for this facility, which is also a new challenge for me. My responsibilities include managing a high volume of deliveries - approximately 90-150 loads daily, servicing over 40 CCODs and 90 MT outlets, with coverage extending from Banten to Bandung. To accomplish this, we use our own fleet of 65 trucks and also outsource additional trucks from more than 10 transporters. Given the significant workload, it is critical that I am extremely cautious and skilled in negotiating with vendors to ensure that deliveries are made on time and without any errors for our sales team.
Coca-Cola Europacific Partners | Mar 2019 - Jul 2019
Business Analyst
My responsibilities include generating and analyzing various reports to support logistics operations. These reports include the Logistics National Monthly Operational Report, which covers aspects such as truck productivity, human capital productivity, warehouse productivity, yard management, product returns, good warehouse practices, and inventory accuracy. In addition, I prepare weekly reports on product durability, as well as products that are not moving or approaching their expiration dates (FEFO). On a daily basis, I monitor warehouse occupancy levels to ensure efficient space utilization. Finally, it's crucial that I am able to connect the dots between data analysis results and effectively communicate insights to relevant personnel.
Coca-Cola Europacific Partners | Oct 2018 - Jul 2019
Transport Coordinator - Central Java
As a warehouse coordinator, I am responsible for initiating warehouse activity by calculating truck requirements, ensuring truck availability, directing product release and truck requests, matching product stuffing with truck arrival, and checking claim reports from transporters. By accurately forecasting truck requirements, coordinating with transporters, and managing the product release process, we can optimize resources and minimize delays. Matching product stuffing with truck arrival helps to reduce yard time and maximize truck utilization, while regularly checking claim reports helps to identify areas for improvement and hold transporters accountable. These tasks require careful planning, coordination, and attention to detail to ensure efficient and effective logistics operations.
My Education
Take a look at my formal education
Professional in Data Scientist
Practicum | 2023
Bachelor's Degree in Industrial Engineering
Institut Teknologi Bandung (ITB) | 2016