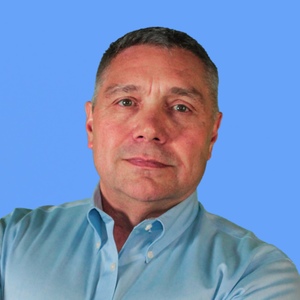 David Torres
Principal Data Scientist
Microsoft
DataCamp Course Completion
Take a look at all the courses I've completed on DataCamp.
My Work Experience
Where I've interned and worked during my career.
Microsoft | Jul 2022 - Present
Principal Data Scientist, Enterprise Architect
Enterprise Architect within Microsoft Customer and Partner Solution (MCAPS), Enablement & Operations (E&O). Responsible for technical strategy and innovation, architectural governance, reference architecture development, and enterprise architecture practices across the MCAPS E&O organization.
Microsoft | Dec 2021 - Jul 2022
Data & Applied Scientist, Modern Analytics & Insights Platform Lead
Having built my career on multiple generations of Microsoft technologies building products, services, and solutions for dozens of businesses. I see data as a 'cash equivalent asset', to be used to drive business innovation, transformation, and insights. As a consulting-engineer for decades, I enjoy working closely with stakeholders to deliver solutions that propel business growth. Now I'm doing this inside of Microsoft, for the Microsoft business, with Microsoft products and services.
KPMG US | Mar 2020 - Dec 2021
Director | Enterprise, Solution, Data & Cloud Architecture
providing software, data and cloud consulting to the Financial Services and Resources industry. I lead the Enterprise Architecture community within the Engineering practice with a focus on TOGAF and BIAN architecture principles. Architect transformational technical solutions to move clients to the cloud (Azure, AWS, GCP and private clouds), migrating legacy systems to cloud native technologies, reducing costs and enhancing efficiency. Lead proposal responses including solution design, pricing and oral presentations clients. Manage client engagements, financials, reporting and escalations. Manage numerous client-facing consultants on client engagements and within practice.
Superfeed Technologies, Inc. | Aug 2018 - Mar 2020
CTO | Principal Product Architect | Native Cloud Engineer
Superfeed™ is a revolutionary tech startup that has delivered a mobile and web app that brings a user's news, information, media, and social content in a Superfeed™ that they can control. As a co-founder, corporate executive and the principal product architect he was responsible for the following: • Conceived and constructed the initial platform and app prototypes within three months in order to secured $1.5M in bootstrap funding. • Responsible for the native cloud architecture design and engineering of the Feedme platform using Azure PaaS. • Led agile, yet disciplined, multi-national product development team and produced beta platform and apps within three months. • Securing product release approvals from Apple, Google, Facebook, Twitter and YouTube. • Established product, marketing, and operational go-to-market strategies and teams; hired key staff members for marketing, operations and program management. • Established Feedme's brand through trade shows, interviews, articles, and social media campaigns, competed and WON Pitch Tank competition over 25 startup ventures. • Tech Preview of Feedme released August 2019, marketing campaign started October 2019; Feedme is being downloaded over 1000 times per day. • Successful Tech Preview launch secured first-round public funding of $2M and launched expansion to fuel second-round funding.
Liftable Media Inc | Jan 2017 - Mar 2020
CIO | Principal Digital Strategist | Cloud Engineer
Liftable Media produces quality content promoting truth in publishing, puts their readers' interests first, and above all works to drive positive culture change. Specific accomplishments include: • As a corporate executive was responsible for leading the development and delivery of technology solutions in support of the Liftable Media business operations and digital media properties. • Developed comprehensive analytics solutions used across LMI's 100+ digital properties resulting in month-over-month growth. • Led the migration of all infrastructure to Google Cloud Platform IaaS • Ensured technology systems provided uninterrupted business operations across LMI's digital properties and e-commerce sites. • Reduced technology spending by 50% within first 4 months of joining company; reduction accomplished through vendor consolidation, contract renegotiations and service elimination. • Led the technical design and deployment of all technology solutions in LMI's 30,000sf headquarters; project was completed in under 6 months and was under budget. • The building's technology implementation included the use of multiple internet service providers including fiber, cable, and satellite services, video surveillance, security and fire systems, VOIP telephony services, video conferencing systems, and audio/video distribution systems.
Avanade | Sep 2013 - Dec 2016
Sr. Executive | Principal Data Architect | Global Technical Pre-sales & Capability Lead
Avanade is a joint venture between Accenture and Microsoft, formed in 2000, and is one of the most successful large corporate joint ventures ever. Specific Job accomplishments included the following: • Responsible for Global Platform Services, Offerings, and Capability Development related to Analytics and lead the global development of our Analytic Architecture, Data Engineering, and Analytics Advisory Services practices. • Capability Development including large deal preparation, large deal review and training for a 4300 person global practice.
Avanade | Sep 2010 - Sep 2013
Sr. Director - North America Data & Analytics Capability Lead
lead a seed group of individuals to begin development of CIO Advisory Services capability. • Continued to serve at Microsoft and began to expand CIO Advisory Services with a pilot Financial Services client going through a major expansion via acquisition of smaller institutions in the midwest. * Midland States Bank - M&A, Enterprise Application Acquisition and Governance - 2011 - 2012 * Microsoft - Global Services Sales - ERP Migration - 2010 - 2011 * Microsoft - Finance and Licensing - Data and Analytics - 2009-2010
Avanade | Sep 2008 - Sep 2010
Director - US Data Management & Engineering Capability Lead
• Coordinated and expanded the Avanade Business Intelligence practice into a Data & Analytics practice encompassing Data Management, Data Governance and Data Engineering practices. • During this period my key client was Microsoft where I served on numerous projects including: * Microsoft Business Intelligence Service Center * Microsoft Enterprise Data Management Program * Solution Development for SharePoint BI
Avanade | Sep 2006 - Sep 2008
Director - West US Collaboration and Business Intelligence Lead
Lead the Western US Collaboration and Business Intelligence Practice, a new practice that launched to capitalize on Microsoft expanding capabilities with SharePoint and SQL Server Services. Beyond Practice Lead, I served two key clients (Chevron & ExxonMobil) for several years. * ExxonMobil - Enterprise Collaboration - 2008 * Chevron - Upstream - Enterprise Architecture and Governance - 2006 - 2007 * Chevron - Upstream - Enterprise Data Management - 2005
Avanade | Sep 2004 - Sep 2006
Group Manager - West US App Dev Practice Lead
Served as the App Development Practice Lead, led a group of 15 Group Managers and Managers, with a practice of over 500 professionals in the Western US.
Avanade | Mar 2001 - Sep 2005
Group Manager
Defined the application architecture, created the project estimates and was a key player in winning the first multi-year, multi-million dollar project for Avanade for State and Local Government. Served as Lead Architect on this four year custom enterprise solution project, a distributed solution used across the state, the solution was a leading edge .NET application that defined many practices used at Avanade. Led team of 35 developers and testers on the project.
Pentawave Inc | Apr 1999 - Feb 2001
VP of Development
Developed SaaS products AutoChooser and IdealHire e*Cruiting used by publishing industry. Specific accomplishments included the following: • Developed a web-based solution to assist the publishing industry in their digital transformation. • Created the enterprise architecture and led the development of the AutoChooser and IdealHire e*Cruiting products. • Products were used by media outlets owned by Gannet Media, EW Scripps Co, Morris Communications Corp, McClatchy Co., and Cox Newspapers.
SkyMall | Apr 1997 - Apr 1999
Director of Development
SkyMall is a specialty publishing firm headquartered in Ridgefield Park, New Jersey, best known for once publishing a self-titled in-flight publication, SkyMall, that at one point had an annual circulation of approximately 20 million copies distributed in airplane seat pockets. Specific accomplishments included the following: • As the Director of Development for SkyMall, Led team of 30 developers in the design, development, and deployment of e-commerce solutions in support of the SkyMall catalog business. • Built e-commerce sites for SkyMall Inc, its subsidiary Durham Company, and several branded partner sites for companies such as The Globe, MyFamily.com, United States Postal Service, Delta Airlines, Continental Airlines, United Airlines, Marriott Hotels and Resorts, and the Carlson Companies.
Software Spectrum | Mar 1996 - Apr 1997
Managing Consultant
Software Spectrum is a company acquired by Level 3 Communications in 2002. Insight Enterprises purchased Software Spectrum from Level 3 Communications in September 2006. It is the world's largest Microsoft Large Account Reseller. Specific job accomplishments included the following: • As the Managing Consultant for Software Spectrum Phoenix, led business development and delivery in the Southwest. • The Phoenix team designed, developed, and deployed workplace solutions based on IBM and Microsoft technologies for numerous clients including Honeywell, Best Western International, Toyota America, Universal Studios, and the United States Department of Energy.
ClearMind Inc | Oct 1994 - Mar 1996
Partner & Co-Founder
ClearMind Inc. was acquired by Software Spectrum in 1996. Specific Job accomplishments included: • As Partner and Co-Founder of ClearMind Inc., led the development of custom workplace solutions based on Microsoft products and technologies. • Clients included Fidelity Investments, Electronic Data Systems, Snelling Personnel, and Mary Kay Cosmetics.
Electronic Data Systems | Feb 1984 - Feb 1995
Senior Research Engineer
My Education
Take a look at my formal education
Doctor of Philosophy - PhD, Data Science
Northcentral University | 2023
Master of Science, Data Analytics
Western Governors University | 2021
Master of Science, Information Technology Management
Western Governors University | 2020
Bachelor of Science, Computer Science
DeVry Institute of Technology | 1984
Liberty University | Invalid Date