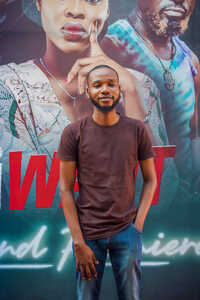 Data Analyst
ALX
My New Certification
Data Analyst Associate
My New Course
Introduction to Python
My New Project
Introduction to DataCamp Projects
My New Certification
Data Analyst Associate
Quantitative wordsmith, translating complex concepts into elegant equations.
My Certifications
These are the industry credentials that I've earned.
Other Certificates
Google Google Data Analytics Professional Certificate
IBM SkillsBuild ITExperience Data Analysis
DataCamp Data Analyst with Python
DataCamp Course Completion
Take a look at all the courses I've completed on DataCamp.
My Education
Take a look at my formal education
B.Sc. Statistics in Statistics and Maths
University of Ilorin | 2014