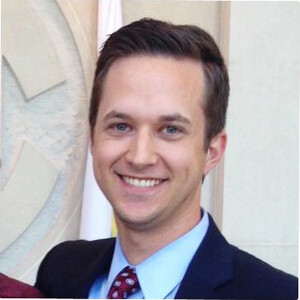 President
TK Consulting
My Certifications
These are the industry credentials that I've earned.
DataCamp Course Completion
Take a look at all the courses I've completed on DataCamp.
My Work Experience
Where I've interned and worked during my career.
Self-employed | Jun 2021 - Present
Independent Consultant
I provide finance, business intelligence, and operational guidance to small businesses and tech start ups. Your team is lean so why can't your internal processes be too? From building out KPIs and dashboards to creating SOPs for finance and operations, I'm able to set your business on the right trajectory at a fraction of the cost of a full time hire!
Shipt | Aug 2020 - Apr 2021
Financial Planning and Analysis Manager
Shipt | May 2018 - Aug 2020
Business Operations Analyst
measurement of financial impact of each order • Support Business Development team by modeling profitability implications of prospective partnerships using historical and forecasted revenue and cost data • Utilize Chartio and Tableau to build financial dashboards that measure department level KPIs and trends • Subject Matter Expert in charge of understanding and communicating dashboard outputs and how they relate to monthly financial statements • Perform analysis to understand profitability effects of seasonality, cost of operations, and retailer mix across geographical areas • Review weekly financial performance and communicate economic trends to key stakeholders
Shipt | Aug 2016 - May 2018
Revenue Accountant/Analyst
• Manage approximately $10 million in monthly net revenue, ensuring accurate revenue recognition across all revenue streams • Supervise Partner Accountant to ensure invoicing/collections are timely and accurate. Successfully scaled the invoicing process to include approximately 25 partners • Manage monthly, quarterly, and annual close procedures including deferred revenue/AR/revenue GL accounts, credit card receipts reconciliation, invoice review, and assist with month end accrual entries • Assist in the preparation of monthly and ad hoc reporting and analysis reported to the finance team and CFO
Regions Bank | Jan 2015 - Aug 2016
Operational Risk Analyst - Scenario Analysis Specialist
• Prepare and reconcile scenario analysis and operational loss reporting for the Operational Risk Committee and senior management • Reconcile all horizontal inputs to be used for Operational Loss projections • Perform financial analysis and identify trends in operational losses to be presented to senior management • Meet the needs of various departments by performing ad hoc reporting projects • Assist in the design, documentation, and execution of the scenario analysis program • Assist in preparation and participation in scenario analysis workshops, including identification of scenarios as well as documentation of scenario results • Assist in facilitating discussion with upper management and risk experts to determine risk exposure within identified scenarios • Document scenario analysis results and assist in integrating results into the operational loss forecast • Assist in running the operational loss forecast model • Prepare training and presentations related to scenario analysis and the capital planning program • Assist in preparation of the CCAR operational loss forecast narrative under the direction of the Op Risk Manager • Maintain the Op Loss Planning Policy and other documentation
Regions Bank | Oct 2012 - Jan 2015
Staff Auditor
•Perform internal audit fieldwork in accordance with the Standards for the Professional Practice of Internal Auditing. •Assist in the development, implementation, and maintenance of an effective risk based audit program that includes ensuring compliance with applicable laws and regulations and Regions' policies and procedures. •Accurately identify audit deficiencies. •Present recommendations that are feasible always bearing in mind the cost/ benefit relationship where applicable.
My Education
Take a look at my formal education
Bachelor of Business Administration in Finance
Mississippi State University | 2012
Bachelor of Accountancy in Accounting
Mississippi State University | 2012
About Me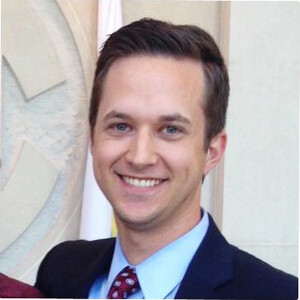 With a background in finance/accounting, I'm looking to add to my SQL skills with Python, R, and data science knowledge.