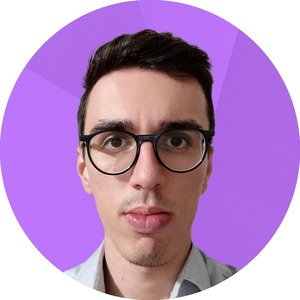 João Vitor Valle
Data Scientist
Accenture | Rio de Janeiro, Brazil
My Certifications
These are the industry credentials that I've earned.
Other Certificates
Google Google Cloud Big Data and Machine Learning Fundamentals
IBM Introduction to Big Data with Spark and Hadoop
IBM Introduction to Relational Databases (RDBMS)
DeepLearning.AI Sequence Models
DeepLearning.AI Convolutional Neural Networks
DeepLearning.AI Structuring Machine Learning Projects
DeepLearning.AI Improving Deep Neural Networks: Hyperparameter Tuning, Regularization and Optimization
DeepLearning.AI Neural Networks and Deep Learning
DataCamp Course Completion
Take a look at all the courses I've completed on DataCamp.
My Work Experience
Where I've interned and worked during my career.
Accenture | Jun 2021 - Present
Business & Technology Delivery Analyst - IA & ML Deep Insights
Aplicar algoritmos de Machine Learning em projetos que envolvem áreas de Televendas e Preposto, fazer levantamento de Hipóteses, Análise de Hipóteses, comparação de resultados e levantamento de benefício de negócio
Accenture | Jan 2020 - Nov 2021
Business & Technology Delivery Analyst - Human Resources
Accenture | Apr 2019 - Jan 2020
Business & Technology Delivery New Associate
Análise de dados em SQL, criação de dashboards para análise de negócio, webscrapping e criação de scripts para automatizar geração de relatórios em Excel.
My Education
Take a look at my formal education
Bachelor in Telecommunications Engineering
Universidade Federal Fluminense | 2020