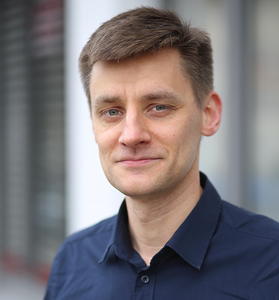 Vasily Romanov
Data scientist
My New Course
Introduction to Python
My New Project
Dr. Semmelweis and the Discovery of Handwashing
My New Track
Python Fundamentals
My New Course
Introduction to Python
Quantitative detective, uncovering the truth hidden in the depths of data.
My Work
Take a look at my latest work.
My Certifications
These are the industry credentials that I've earned.
Other Certificates
CQ Beratung+Bildung GmbH Bioinformatics, Biostatistics
DataCamp Course Completion
Take a look at all the courses I've completed on DataCamp.
My Work Experience
Where I've interned and worked during my career.
Universitätsklinikum Jena | Oct 2019 - May 2022
Machine Learning / Data Scientist
Projects: Treatment prediction for pneumonia patients (CAPNETZ dataset) - Built preprocessing pipelines - Applied different patient matching and dataset balancing techniques - Designed a two-layer ML system where outcome of the inner Machines served as a target variable for training of the outer Machines - Discovered a twofold-improved treatment rule (Odds Ratio = 1.81) Prediction of low bio-contaminated samples by UV-induced fluorescence spectra - Built pipelines for aggregating and preprocessing spectral data - Developed ML algorithms of spectra quality control - Designed efficient ML systems with accuracy >85% - Created a cloud-deployed App for prediction of customer-provided samples (https://spectra-app.shinyapps.io/shiny_app__our_uv_device/)
Leibniz Institute on Aging - Fritz Lipmann Institute (FLI) | Jun 2017 - Oct 2019
Biostatistician / Bioinformatician
- Consulted and mentored on data analysis and biostatistics - Performed bioinformatic analysis of gene datasets using Galaxy and R - Created a Perl module/library for a generic multiple sequence alignment algorithm based on Needleman-Wunsch scores
Leibniz Institute on Aging - Fritz Lipmann Institute (FLI) | May 2011 - Jun 2017
Postdoctoral Researcher in Molecular Cell Biology
- Conducted scientific projects and advanced statistical analysis
Institute of Cytology, Russian Academy of Sciences | Apr 2001 - May 2011
Research scientist, Junior research scientist, Ph.D. student, Research assistant
- Conducted scientific projects and advanced statistical analysis
My Education
Take a look at my formal education
PhD in Molecular and Cell Biology
Russian Academy of Science | 2011
Master's degree in Physics
Peter the Great St.Petersburg Polytechnic University | 2004
Bachelor's degree in Physics
Peter the Great St.Petersburg Polytechnic University | 2002