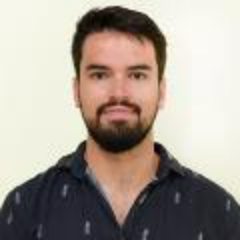 Valentin Guillot
Flavourist
V. Mane Fils | France
My Certifications
These are the industry credentials that I've earned.
Other Certificates
Inria - FUN MOOC Machine Learning in Python with scikit-learn
Université Côte d'Azur/Inria - FUN MOOC Python : des fondamentaux aux concepts avancés du langage
DataCamp Course Completion
Take a look at all the courses I've completed on DataCamp.
My Work Experience
Where I've interned and worked during my career.
V. Mane Fils | Sep 2021 - Present
Flavourist
V. Mane Fils | Sep 2018 - Aug 2021
Junior Flavourist
V. Mane Fils | Sep 2017 - Aug 2018
Trainee Flavourist
V MANE Fils | Apr 2017 - Aug 2017
R&D Intern
My Education
Take a look at my formal education
Formulation and Sensory Evaluation Master (Flavour Track) in Chemistry
ISIPCA | 2018
Engineering degree in Chemistry
ENSIACET (Ecole Nationale Supérieure des ingénieurs en arts chimiques et technologiques) | 2017