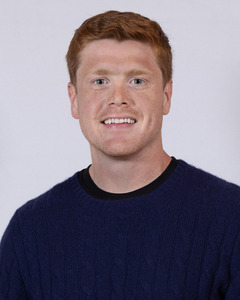 Student
New York University
My New Certification
Data Analyst Professional
My New Certification
Data Analyst Associate
My New Course
Exploratory Data Analysis in Python
My New Certification
Data Analyst Professional
My Work
Take a look at my latest work.
My Certifications
These are the industry credentials that I've earned.
Other Certificates
Columbia University FinTech Bootcamp
Google Data Analysis with R
DataCamp Course Completion
Take a look at all the courses I've completed on DataCamp.
My Work Experience
Where I've interned and worked during my career.
Ralph Lauren | Sep 2020 - Mar 2023
Manager of Operations, Ralph's Coffee, U.S.
Ralph Lauren | Sep 2019 - Sep 2020
Coordinator, Hospitality Operations
Ralph Lauren | Sep 2018 - Aug 2019
Manager, Ralph's Coffee
Restaurant Solutions, Inc. | Feb 2018 - Aug 2018
Account Specialist
PitchBook Data | Jun 2016 - Aug 2016
Sales Intern
CPEX Real Estate | Jun 2015 - Aug 2015
Industrial Sales and Leasing Intern
My Education
Take a look at my formal education
Master of Science - MS, Business Analytics
NYU Stern School of Business | 2024
B.A., Economics
The University of the South | 2017