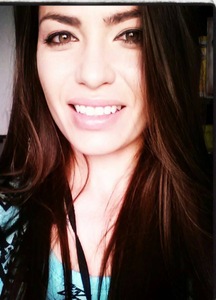 Whitney Hendrix
DataCamp Course Completion
Take a look at all the courses I've completed on DataCamp.
My Work Experience
Where I've interned and worked during my career.
Kalahari Resorts & Conventions | Oct 2020 - Apr 2021
Pastry Cook III
• Analyzed data from 3 restaurants containing forecasted dinner covers and current dessert par levels to determine number of desserts created daily resulting in an increase in dessert sales and reduction of production waste • Evaluated recipes to determine proper scale measurements to create large batch production of necessary dessert items for future breakdown resulting in an increase in time management and less production waste.
Make It Sweet | Jun 2020 - Oct 2020
Sales Associate
Office Depot | Nov 2017 - Oct 2019
Operations Manager
• Analyzed daily and weekly reports to accurately execute and efficiently process all merchandising visuals and inventory adjustments in accordance with established protocols and deadlines to receive Region 37 Champion for 2018. • Achieved Back-To-School Champion for 2018 and 2019 for above-average back-to-school sales in Region 37 by utilizing analysis of new and high demand product reports to create enticing visual merchandise displays. • Created an $11,000 profit in 2018 over the previous year by managing 3 Merchandise Stock Associates to control the assets of the store by monitoring inventory levels reports and initiating action plans to correct inventory discrepancies.
Office Depot | Jul 2016 - Nov 2017
Stock Merchandise Associate
JPMorgan Chase & Co. | Jul 2014 - Sep 2015
Customer Support Specialist
• Evaluated customer data that included protected personal information, financial expense history, and credit score evaluation to develop solutions through a structured break-down of customer issues resulting in high-quality service with over 80% first call resolution. • Collaborated with multiple internal departments to solve any customer concerns outside of my operational prevue to gain and build trust and rapport with customers resulting in an increase in customer retention and satisfaction
VMC | Aug 2012 - Apr 2014
Quality Analyst
• Delivered regular update reports to team leadership on quality metrics of individual-level advisor performance that communicated consistency opportunities and production improvements resulting in an increase in customer survey scores • Evaluated advisor chat reports in accordance with NorthStar metric framework to ensure all advisors meet expectations optimizing company success • Created a training program to improve advisor grammar based on data obtained from a summary analysis containing a high number of failed metric advisor evaluations resulting in a positive growth in advisor-customer interactions and reduction of unsuccessful evaluations.
My Education
Take a look at my formal education
Master of Science in Management Information Systems
Lamar University | 2022
Bachelor of Arts in Psychology
The University of New Mexico | 2008