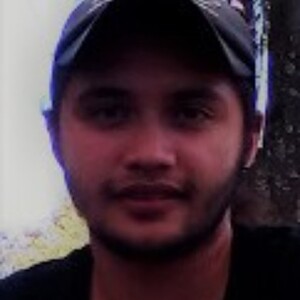 Wilfrido Cortes Orozco
Infrastructure leader | Data Scientist
Instituto Tecnológico de Morelia | Universidad Internacional de la Rioja
My New Project
Dr. Semmelweis and the Discovery of Handwashing
My New Track
Python Fundamentals
My New Workspace
The GitHub History of the Scala Language
My New Project
Dr. Semmelweis and the Discovery of Handwashing
Data Scientist, AI Professor, AI Master and Infrastructure Lead
My Certifications
These are the industry credentials that I've earned.
Other Certificates
UNIR México Diploma in Automatic Learning and Reasoning
UNIR México Diploma in Soft Skills and Directive Skills
UNIR México Diploma in Cognitive Computation and Perception
EF Standard English Test (EF SET) EFSET English Certificate 73/100 (C2 Proficient)
Coursera, Stanford Online Machine Learning Certificate
UNIR México Diploma in Data Architecture
DataCamp Course Completion
Take a look at all the courses I've completed on DataCamp.
My Work Experience
Where I've interned and worked during my career.
Instituto Tecnológico de Morelia | Aug 2023 - Present
University Professor
Teach the following subjects: - Data Science - Artificial Intelligence
Cable Vision Regional S.A. de C.V. | Jan 2020 - Present
Infrastructure leader | Data Scientist
Network Infrastructure: Networks design. ISP infrastructure design and deploy. Different Network Types Configuration: LAN, MAN, WAN, ISP. Configuration: Routers, Switches, Firewalls, Servers and Services: VPN (SSTP, L2TP, PPTP, IKEv2, OVPN, ZeroTier, WireGuard), DHCP, DNS, PPPoE, Web, E-Mail, RADIUS and others. Data Science | Scripting: Process Automation using Python, TTL, Batch Scripting, APIs. Data Analysis and Manipulation using Pandas, NumPy and Python. Data Visualization using Seaborn and Matplotlib. Testing and optimization. Lead in projects for innovation.
Self-Employment | Jan 2015 - Present
Computer Technical Support
Technical support (remote included). Computers preventive and corrective maintenance. Technology support. Networks design.
Secretaría de Educación del Estado de Michoacán | Jan 2013 - Apr 2015
Computer Technician
Technical Support. Computers maintenance. Networking.
My Education
Take a look at my formal education
Master's degree in Artificial Intelligence, Artificial Intelligence
UNIR México | 2022
Máster en Sistemas Inteligentes, Artificial Intelligence
UNIR México | 2022
Engineer's degree, Computer Systems Networking and Telecommunications, Databases
Instituto Tecnológico de Morelia | 2020
Specialty in Information Security, Computer and Information Systems Security/ Information Assurance
Instituto Tecnológico de Morelia | 2019
IT Technician, Computer Systems and Networking
CBTis 149 | 2015