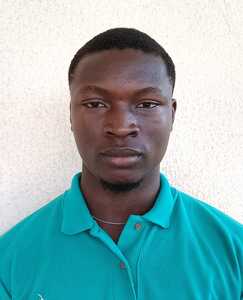 Student
University of Ilorin
My Certifications
These are the industry credentials that I've earned.
Data Scientist
Professional
DataCamp Course Completion
Take a look at all the courses I've completed on DataCamp.
My Work Experience
Where I've interned and worked during my career.
Weaverbell JD | Jul 2021 - Present
Digital Research Intern and Content Creator
● Provided design support in creating product graphics or other similar offline graphics ● Research and Content ● Grant and proposal content writing and reviews. ● Worked with the agency on writing/content gigs. ● Performs any other duties as assigned by the Line Manager
National Water Resources Institute | Aug 2020 - Feb 2021
Intern
Actively involved in several Drilling & Survey Projects across the state. Acquired an Industry Level education in the field of GIS and its software interfaces. Assisted staff with IT related issues. Collected and collated several readings of the water level in different wells all around the state.
Department of Petroleum Resources, Kaduna. (SIWES) | Jul 2017 - Sep 2017
Intern
Installation of infrastructure for networking. Setting up virtual meeting equipment. Repair and maintenance of staff laptops. Sensitization of staff on ICT issues and navigating software like the Microsoft 360 suite and Remitta.
My Education
Take a look at my formal education
Bachelor of Science, Geology and Mineral Science [SECOND CLASS HONOURS (UPPER DIVISION)] in Geology and Mineral Science
University of Ilorin | 2022