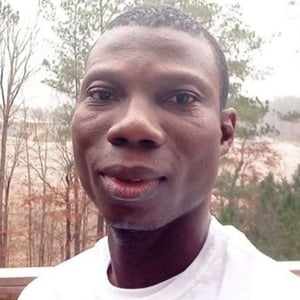 Olayinka Adeosun
Freelance Data Analyst
DBOI Technologies
My New Course
Introduction to Python
My New Project
Dr. Semmelweis and the Discovery of Handwashing
My New Track
Data Scientist
My New Course
Introduction to Python
Data storyteller, crafting compelling narratives through the language of numbers.
My Certifications
These are the industry credentials that I've earned.
Other Certificates
Udacity Data Analyst
DataCamp Course Completion
Take a look at all the courses I've completed on DataCamp.
My Work Experience
Where I've interned and worked during my career.
DBOI Technologies | Feb 2019 - Present
Founder DBOI Technologies
Working on Agricultural research for food sustainability in undeveloped countries in the world, using and Machine learning as predictive analysis. Experience with Excel, PowerPoint, Tableau, SQL, and programming languages (i.e., Python, JavaScript, NumPy, Matlab) Comfort working in a dynamic, research-oriented community group with several ongoing concurrent projects that solve human sustainability needs. Currently, in the advanced level of study that encompasses proficiency in data mining, mathematics, and statistical analysis.
Signal Alliance Limited | Oct 2016 - Jan 2019
Lead, Solutions Architect (Cloud, Application and Platform)
Identify additional product recommendations to achieve customer-specific business goals. Awareness of alternative technologies that can be used to fulfill customers' requirements within their budgetary constraints. Ensure that all technical solutions fit within the customers' requirements Work within the bid process to ensure that peer validation procedures are followed to ultimately achieve technical sign-off. Development of services offerings along with infrastructure sales. Provide input to the strategic direction of technology investments to assist in the development of the enterprise architecture and maximize the return on technology investment. Review, interpret and respond to detailed customer business requirements specifications and to ensure alignment between customer's expectations and current or future ICT capability. Translate customers' business requirements into technical architecture specifications and models, solution design, process diagrams, and concepts of operation. Work in cross-functional teams to define, deliver and support the design and development of technology solutions that are fit for purpose, meet the customer's business requirements and objectives, and are in alignment with the agreed enterprise architecture, corporate ICT standard, and business operational standards. Configure and test integrated software systems as per business requirements, ensuring appropriate levels of security and control. Oversee implementation of customer-centric, end-to-end integrated solutions according to the strategic roadmap based on existing capabilities/ functionalities.
Signal Alliance Limited | Jan 2015 - Oct 2016
Head of Technical Support
• Awareness of a solution's component parts and their commercial implications to customers • Awareness of alternative technologies that can be used to fulfill customers' requirements within their budgetary constraints. • Ensure that all technical solutions fit within the customers' requirements • Work within the bid process to ensure that peer validation procedures are followed to ultimately achieve technical sign-off • Development of services offerings along with infrastructure sales • Coordinate administration of in-house and customers networks including ensuring network availability, stability and integration • Coordinate Management of security across in-house and customers' network • Coordinate management of the network hardware infrastructure for Customers with SLA • Makes recommendations for network improvements to increase the efficiency and reliability of the network to customers • Designs appropriate channel / network analysis and / or implementation approach based on business issues • Develops required documentation of operational procedures, network systems and hardware inventory. • Coordinate and direct all security activities for Customers security implementations. • Coordinate support delivery to customers • Regularly evaluate the adequacy / efficiency of active security solution / infrastructure
Signal Alliance Limited | Oct 2011 - Jan 2015
Lead, Network Management
Working closely with Sales and Account manager, to showcase business value derived from CA Enterprise IT Management Solution
Signal Alliance Limited | Feb 2009 - Oct 2011
Senior Technical Consultant (Networks And Infrastructure)
Nigerian Breweries Plc | Aug 2003 - Nov 2008
Telecom Specialist
My Education
Take a look at my formal education
University of Cumbria | Invalid Date
University of the People | Invalid Date
University of the People | Invalid Date