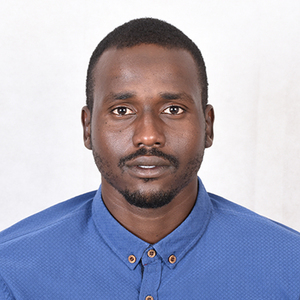 Zeid Abdelrahman
Master of Industrial Engineering
Bradley University | 1501 W Bradley Ave, Peoria, IL 61625
DataCamp Course Completion
Take a look at all the courses I've completed on DataCamp.
My Work Experience
Where I've interned and worked during my career.
MATCOR Metal Fabrication | Jul 2022 - Aug 2022
Industrial Engineer (Lean Manufacturing project)
● Created a Value Stream Mapping (VSM) of the assembly process, to calculate the Lead Ratio. ● Calculated takt time, performed time studies, and identified bottleneck and excessed capacity in order to achieve line balancing. ● Utilized the eight waste methodologies and 5 whys to define improvement opportunities. ● Reduced the annual assembly cost of the Panel Kit from $40k to $11k.
Securonix | Jun 2022 - Aug 2022
Cyber Fusion
● Worked with a web-based version control repository hosting service (Bitbucket) in order to maintain code and share work history. ● Created a chatbot using Cloud Computing (AWS) services including Amazon Lex, integrated with Slack to refine employee communication processes. ● Worked on Securonix's cloud to debug real-time customer issues with Amazon CloudWatch and CloudTrail.
Bradley University | May 2022 - Jun 2022
Six Sigma Project
● Utilized the DAMIC process to improve specimen surface roughness. ● Performed FMEA and Root Cause Analysis to identify and address potential failures. ● Conducted hypothesis testing to find out if there is a statistically significant difference between the data sets. ● Reduced part defects from 86.43% down to 0.13%, resulting in decreased penalty costs.
Bradley University | Jan 2022 - May 2022
Hotel Management System
- Created a Database using MYSQL to implement and facilitate the Hotel database - Designed and connected the database by using Node.js, JavaScript, and HTML through Goormide Cloud - Developed an intelligent and interactive database system with the purpose of assisting our proposed hotel with its necessary operations
Bradley University | Oct 2021 - Dec 2021
Marketing Project
Bradley University | Aug 2021 - Sep 2021
Google Store Data Analysis
● Used Git to create a repository on GitHub and cloned it into a local file. ● Transformed and loaded the dataset from Kaggle using Python (Pandas) on Jupyter Notebook. ● Ensured the quality of the data by applying the preprocessing on the dataset. ● Performed statistical analysis in order to identify common patterns and trends.
Shabakkat | Dec 2019 - Jul 2021
Engineering Team Lead
● Led a team of 5 people through an installation of 5G Ericsson Equipment, on a $10 Million budget. ● Prepared, scheduled, coordinated and monitored the assigned projects. ● Assigned responsibilities and managed the project team. ● Installed, commissioned, and tested Ericsson radio equipment. ● Monitored the compliance of the equipment with Ericsson standards and specifications. ● Ensured the availability of critical spare parts.
Al-Qasabi | Feb 2017 - Feb 2019
Supply Chain Analyst
● Examined and ensured the accuracy of the collected data. ● Utilized statistical analysis to interpret patterns and trends. ● Visualized and prepared final reports using Power BI to coordinate decisions by presenting recommendations to upper management to keep up with evolving technology and competition. ● Managed warehouse operation systems and transportation staff, ensuring timely and accurate deliveries.
My Education
Take a look at my formal education
Master's degree, Industrial Engineering
Bradley University | 2022
Data Science
DataCamp | 2020
Bachelor's degree, Electronic Engineering
Sudan University of Science and Technology | 2015