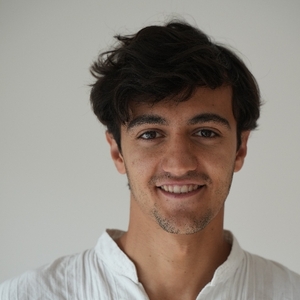 Zdravko Iliev
Data Scientist
UOC | Barcelona
My New Course
Introduction to Python
My New Project
Introduction to DataCamp Projects
My New Course
Introduction to Python
Data explorer, embarking on expeditions to uncover hidden insights.
My Certifications
These are the industry credentials that I've earned.
Other Certificates
Mercedes Benz 2nd place Hackaton Mercedes Benz
DataCamp Course Completion
Take a look at all the courses I've completed on DataCamp.
My Work Experience
Where I've interned and worked during my career.
UVE Solutions | Feb 2023 - Present
Consultant
I am working as Junior Consultant in Food and Beverage consulting company. My role in the company is to obtain the Data of the Distributor's sales, clean it, understand it and visualize it to our clients which is the Fabricants. I have been working with SQL, Scriban, Salesforce and Jira. We have our own cloud and ERP system - UVE Cloud.
Develhope | Sep 2022 - Present
Data Engineer
SoftServe | Jul 2022 - Oct 2023
Trainee Quality Automation Engineer
Quality Automation trainee with Ruby/Python language
Self Employed | Aug 2020 - Jan 2021
Developing Forex Trading Robot
Emirates | Aug 2018 - Aug 2020
Cabin Crew
Ready to explore the world and to find new educating fields in different countries. Aiming to become international multi athlete who makes applications. At the same time giving the best experience to our customers! Fly better with Emirates!
Fundacion Inter-media | Jan 2018 - Jul 2018
Monitor de Robótica
I became robotic teacher. I was teaching the children from 5 years old to 13 how to build mini robots with Raspberr Pi and programming them with mBlock - interactive developing program for children.
proceedit "the BPaaS company" | Feb 2018 - Jun 2018
Data Analyst
My Education
Take a look at my formal education
Bachelor degree of Science in Data Science
Universidad Oberta de Catalunya | 2026
Java Script course, Computer Programming
Hacker rank | 2021
Curso formativo, Monitor de Robotica
Fundacion Inter-media | 2018
course, Computer Programming
Barcelona Technology School | 2017
Mechatronics, Robotics, and Automation Engineering
Technical University Sofia | 2015
Math and science high school - Blagoevgrad | Invalid Date