Driving AI Literacy in Organizations
Key Takeaways:
Learn about the strategic importance of AI literacy in modern organizations, and how it fuels competitive advantage.
Understand how to upskill your teams on tools like ChatGPT and other Generative AI models to solve complex business problems and drive innovation.
Gain practical strategies for fostering AI literacy within your teams, enhancing overall organizational performance and readiness for future AI developments.
Thursday August 10, 11AM ET
Description
As the AI revolution continues to shape the future of work, it's more critical than ever for organizations to foster a culture of AI literacy. Understanding how AI, including cutting-edge tools like ChatGPT and other Generative AI models, can impact various functions is key to remaining competitive.
This webinar will offer insight into the growing importance of AI literacy and its role in driving success for modern organizations. We will explore strategies to enhance AI competency, delve into practical applications of Generative AI, and discuss how data and learning can leverage this knowledge to facilitate upskilling in their teams and improve organizational performance.
Presenter Bio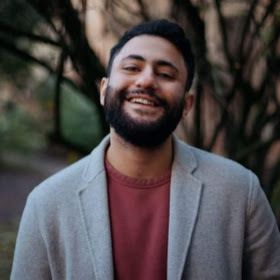 Adel Nehme
Data Science Evangelist
Adel is a Data Science educator, speaker, and Evangelist at DataCamp where he has released various courses and live training on data analysis, machine learning, and data engineering. He is passionate about spreading data skills and data literacy throughout organizations and the intersection of technology and society. He has an MSc in Data Science and Business Analytics. In his free time, you can find him hanging out with his cat Louis.