SQL for Absolute Beginners
Key Takeaways:
A thorough introduction to why SQL is foundational to learn in the 21st century
A deep dive into basic SQL commands on real world data
An overview of advanced SQL topics, and a discussion of the art of the possible with SQL
Tuesday September 19, 11AM ET
Description
Data skills are the cornerstone of the 21st-century workforce, and SQL is foundational for any role that involves data. Understanding and effectively using SQL can open doors to greater productivity, better decision-making capabilities, and more career opportunities in this era of digital transformation.
In this live training, we'll start from the very basics of what SQL is and why it's essential. We will journey through key components such as retrieving data from databases, manipulation of data, and basic SQL queries. By the end of this training, you'll have a solid foundation of SQL and its applications, preparing you for further learning in data science.
Presenter Bio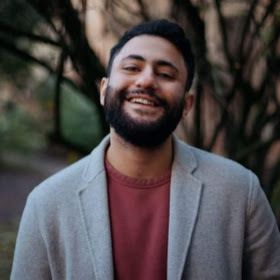 Adel Nehme
Data Science Evangelist
Adel is a Data Science educator, speaker, and Evangelist at DataCamp where he has released various courses and live training on data analysis, machine learning, and data engineering. He is passionate about spreading data skills and data literacy throughout organizations and the intersection of technology and society. He has an MSc in Data Science and Business Analytics. In his free time, you can find him hanging out with his cat Louis.