How ChatGPT & AI Will Transform Data Science
Key Takeaways:
The landscape of generative AI today, and its applications in data science
How generative AI is transforming data tooling, and the required skillsets of data professionals
Tips and best practices for data teams upskilling and using generative AI in their daily workflows
Thursday 13 April, 11am ET
Description
Data science has come a long way in the past decade, and with the advent of technologies such as generative AI, it is poised for an even greater transformation. Today's data professionals need to constantly adapt their skills and tools to keep up with the rapid changes in the field. As generative AI continues to evolve, it has the potential to transform the tools and skills of data teams, enabling them to tackle even more complex problems and make more impactful decisions.
In this webinar, Maggie Remynse-Chou, VP of Curriculum at DataCamp, and Filip Schouwenaars, VP of Engineering at DataCamp, will explore the future of data skills and how generative AI will shift the landscape of data science. They will provide insights into how generative AI can transform the data science workflow, and enable data scientists and teams to be more efficient.
Presenter Bio
Maggie Remynse-Chou
VP of Curriculum
Maggie is currently the VP of Curriculum at DataCamp, where her team is scaling the content library across courses, case studies, projects, and practices. As an advocate of data education for everyone, she has spent her career building data content to enable learners from novice to advanced data professionals to reach their goals. She was previously Director of Data Curriculum at Pluralsight, an education tech company, where she and her team worked to enhance their data content offerings. She comes with a wealth of knowledge on what skills are required to become a data scientist, how one can gain those skills, and how to best market those skills.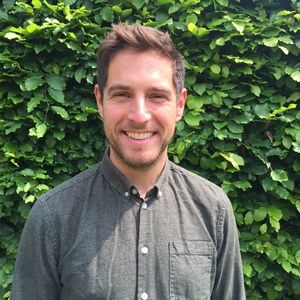 Filip Schouwenaars
Head of DataCamp Workspace at DataCamp
Filip is the passionate developer behind several of DataCamp's most popular Python, SQL, and R courses. Currently, Filip leads the development of DataCamp Workspace. Under the motto 'Eat your own dog food', he uses the techniques DataCamp teaches its students to understand how learners learn on and interact with DataCamp. Filip holds degrees in Electrical Engineering and Artificial Intelligence.