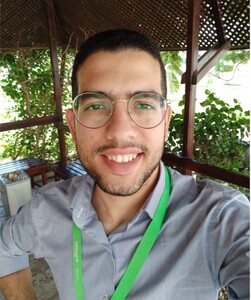 Abanoub Youssef
Electrical Engineer "project planner"
Schneider Electric | Egypt
My Certifications
These are the industry credentials that I've earned.
Other Certificates
Udacity Advanced Data analysis Nano degree
Udacity Professional Data analysis Nano degree
DataCamp Course Completion
Take a look at all the courses I've completed on DataCamp.
My Work Experience
Where I've interned and worked during my career.
Schneider Electric | Apr 2019 - Present
Project Planner
• Projects: o NLNG T7: - Amount: Exceeded 30 M USD - Duration: 2 Years - Location: Nigeria - Microsoft projects o Canal Sugar Beet sugar factory - Amount: 20 M USD - Duration: 2 Years - Location: Egypt - Primavera P6 o Arctic LNG2 o Duqm 25 SKIDs o ZOHR RO: one E-House o Agile time schedules using Scrum and Kanban o Resource labor study for the 4DCC project • Main responsibilities o Developing projects baseline schedules with resource loaded. o Prepare revised programs and suggests Corrective actions. o Monitoring and reporting project progress. o Monitoring project cost and providing EVM analysis. o Prepare EOT and delay analysis. o Using Power BI to build up dashboards for time and commercial. o Using data analysis process to analyze several departments' data to develop insights about their business and using Power BI / Tableau to make dashboards.
Egyptian metal works | Mar 2019 - Mar 2019
Electrical Maintenance Engineer
_Creating maintenance procedures. _Planning and undertaking scheduled maintenance. _Managing stocks of supplies and equipment.
Siemens | Oct 2018 - Dec 2018
Project Planner trainee
-Allocated at Project Management department where I am assigned as a Project Planner for Several Projects As "Cairo Metro 66/20KV GIS, Cairo West 1*650MW Super Critical Power Plant, …..". -Assigned to Create Detailed Time Schedule and Progress Report "S-Curve" For Several Projects. -Attended different meetings with the Customer, Suppliers, & Team. -Made scheduling adjustments, confer with managers to change budget and resource allocations. -Performed different tasks like Define Scope, Weekly and Monthly Progress Reports & implementing a new Schedule Sheet to be a reference for future projects in Siemens.
Siemens | Jul 2018 - Sep 2018
Intern at BIC 2018
Best in Class program 2018 -In The First Month Attended intensive sessions about High Voltage Substation. - Technical sessions "Primary and secondary Engineering". - Project Management, Project Time Management, Quality Management, Tender, sales, Procurement, Customer Service, Digital Grid. - Digitalization, Social Media, Contracts. -Site Visit, Abo El-Matamier 500/220 KV GIS S/S. -In The Third Month, I Allocated in the Project Management Department.
Engineering Consultants Group S.A. | Jul 2017 - Sep 2017
Intern
(UTW'9) Internship -Managed to be in the Top Ten members. -Gained a great knowledge in electrical distribution system L.V, and the designing process. -Made two designing projects, one for a university and other for a managerial office, covering all the designing process from load estimation, lighting, power, Earthing, lightning, etc. - Attended intensive sessions about their latest technologies In Schneider, Fagerhault, Barqoqy, and 3Brothers.
Sabbour Consulting | Jul 2015 - Sep 2015
Intern
- Assigned as an Electrical Engineer who supervise and receive the work. - Gained skills in Dealing With different Workers. - Coordinated between Different Departments to Maintain the Work Operation Smooth.
My Education
Take a look at my formal education
Bachelor of Engineering - BE, Electrical and Electronics Engineering
Helwan University Cairo | 2018