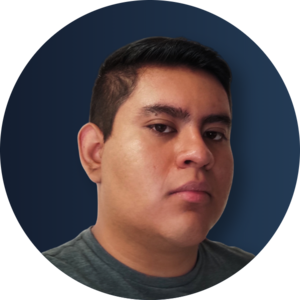 Rubén Hernández Guevara
Data Scientist
HPE | México
DataCamp Course Completion
Take a look at all the courses I've completed on DataCamp.
My Work Experience
Where I've interned and worked during my career.
Hewlett Packard Enterprise | Oct 2022 - Present
Data Science Intern
I'm in charge of solving data and automation-related problems, like building an automated ETL process starting in Salesforce and storing data in a Datawarehouse, get useful business information from emails. Tools: Power BI, Python, Power Automate, Salesforce, SQL.
ITESO Universidad Jesuita de Guadalajara | May 2022 - Dec 2022
Data Science Apprentice
Professional Application Project (PAP) "Prediction Models in Companies and Government Through Statistical Learning" With data on foreign trade operations (imports). This project involves data cleaning, text analysis, feature engineering, and modeling for prediction and classification.
IBM | Aug 2022 - Nov 2022
IBM Student Advocate
IBM student training program
Teleperformance | Oct 2019 - Jan 2020
Bilingual Customer Service Representative
Customer support for AT&T, fully in English.
My Education
Take a look at my formal education
Financial Engineer 
ITESO Universidad Jesuita de Guadalajara | 2022
Técnico Programador, Programación informática  · (August 2013 - August
Centro de Estudios Tecnológicos Idustrial y de Servicios 161 | 2016