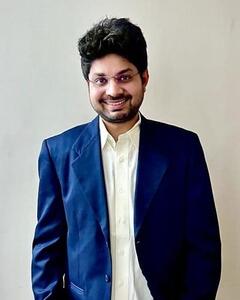 Aditya Prakash
MBA student
Vancouver Island Univeristy
My Certifications
These are the industry credentials that I've earned.
Other Certificates
Datacamp Introduction to Python
Datacamp Intermediate Python
Datacamp Machine Learning with Tree-Based Models in Python
Datacamp HR Analytics: Predicting Employee Churn in Python
Datacamp Introduction to SQL
Datacamp Intermediate SQL
Datacamp Data Manipulation with pandas
DataCamp Course Completion
Take a look at all the courses I've completed on DataCamp.
My Work Experience
Where I've interned and worked during my career.
Strand Life Sciences | Jan 2020 - Dec 2021
Business Analyst
Bizdata | Feb 2019 - Nov 2019
Software engineer
BNI | Aug 2017 - Aug 2018
Data Analyst
My Education
Take a look at my formal education
Master of business administration in Business
Vancouver Island University | 2023
Masters in data analytics in Machine learning
National college of Ireland | 2017
Bachelor of computer applications in Computer programming
Christ University | 2015