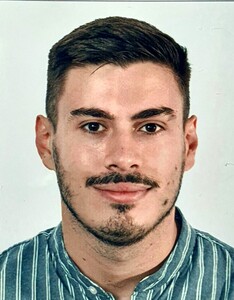 Arbër Thaçi
Student
University of Salzburg
DataCamp Course Completion
Take a look at all the courses I've completed on DataCamp.
My Work Experience
Where I've interned and worked during my career.
Paris Lodron Universität Salzburg | Oct 2022 - Present
Student Assistant
- Research assistance for the professor of International Politics at the Department of Political Science; - Assistance in the preparation of the respective courses and occasional teaching assistance.
Schloss Arenberg | Sep 2022 - Present
Front and back office coordinator
Logistic help for medical seminars held at Schloss Arenberg, home of the Austrian-American Foundation (AAF) and the Open Medical Institute (OMI).
Institute of the Regions of Europe (IRE) | Nov 2021 - Dec 2021
Intern
- Organizational assistance at the institute - Support in the follow-up work and documentation of the 17th Salzburg Europe Summit 2021
OT Capital | Jul 2021 - Aug 2021
Outbound Telemarketer
sbunker | May 2019 - Aug 2019
Project Asisstant (Intern)
Duties: - maintaining content for the organization's web page and blog. - assisting in the logistic area - carrying out desk research
Parliament of the Republic of Kosovo | Apr 2019 - May 2019
Administrative auxiliary (Intern)
Duties: - assisted the officials of the Commission of the Communities' Rights and Interests and Return; - transcripted the records of the Commission's meetings.
MoneyGram International | Jul 2018 - Sep 2018
Marketing Agent
Duties: - promote money transferring through MoneyGram. - build good communication relations with transit travelers. - promote MoneyGram to non-Kosovar travelers
My Education
Take a look at my formal education
Master of Arts - MA, Political Science
Paris Lodron Universität Salzburg | 2022
Transatlantic Trade Politics
University of Antwerp | 2022
Bachelor's degree, Political Science
Universiteti i Prishtinës "Hasan Prishtina" | 2020
Erasmus+ exchange program, Political Science
Universität Salzburg | 2020
Prishtina International Summer University 2019, American Government and Politics
University of Prishtina | 2019